|
Weekly Newspaper and Travel Guide
for Pecos Country of West Texas
Opinion
Friday, February 1, 2008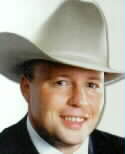 Sage Views
By Smokey Briggs
<!=====paste copy here==========================>
Evil oil
companies
Are you tired of paying $3-a-gallon for gasoline?
Yeah, I am too.
Soon we will hear that Exxon and the rest of the big oil companies are posting record profits. In 2006 Exxon made more than $36 billion dollars in profit — its best year ever! I am sure we will discover Exxon made even more money in 2007.
These profits are obscene!
Especially when that profit is made on the backs of working stiffs like us, right?
Last year, when the big boys released their financial data there was a lot of rumbling for Congress to impose a "windfall profit" tax on Big Oil – to take back some of that obscenely made money.
That was when gasoline was about $2 per gallon.
There will be a lot more screaming this year as profits soar and we are paying $3 per gallon.
And, if you think those profits are obscene and the government ought to "do something," you are an economic moron, should not be allowed to vote, and maybe should be sterilized so that you cannot produce any children.
Okay, maybe that is a bit extreme, but the fact is, you are wrong. Given the absolute lack of education taking place in our institutions of so-called education, this is not surprising, but it is a shame.
Think about this:
Oil companies were not making obscene profits a couple of years ago, right?
Why not?
If this year's obscene profits are based on the greed of oil company tycoons, why didn't the greedy jerks have the prices jacked up a couple of years ago?
The answer is simple – because the ratio of supply and demand forced the price of oil and gas down back then. The tycoons were just as greedy back then, but their own greed forced prices down as they competed for your business.
And, today, those same market forces are forcing the price up. More people worldwide are using energy, and that means demand is up. Supply has not caught up with this demand. Maybe it will, and maybe it won't, but in the meantime, oil-related stuff is going to cost more money.
Okay, so maybe we don't need to tax the obscene profits, but at least we could have the government set a price ceiling, right?
Sorry, but that is more wishful thinking that will only make things worse.
Price controls do one thing – they take the incentive out of making and selling the product.
Common sense tells us that unless there is an incentive, people will not work/do business/sell their stuff.
Why should they?
I don't.
You don't.
We all work because we want to make a profit – as much as we can.
If the government wipes out a bunch of the incentive with price controls, guess what will happen? It will succeed in wiping out a bunch of production as well – or at least it will succeed in sending that production to some other country where the people and their government have a bit more common sense, and do not enact idiotic price controls. Your gasoline will be shipped to wherever the best profit can be had.
What we will have then is even less gasoline. With even less gasoline we then can expect shortages that will be directly proportional to the silliness of the government price. The lower the price is set, the more shortages you will have.
The question is not, "Do you want cheap gas?"
The question is, "Do you want to be able to buy gas when you need it, even though it is expensive?"
Until we start using less gasoline, or supplies go up, cheap gas is a thing of the past. The end.
The demand for oil has gone up, and with it, the price for products like gasoline.
Maybe it will come down, maybe it will not, but in the meantime the only thing government meddling will do is ensure that not only is gasoline expensive, but it will also be scarce. <!==========end copy==================>
---
Pecos Enterprise
York M. "Smokey" Briggs, Publisher
324 S. Cedar St., Pecos, TX 79772
Phone 432-445-5475, FAX 432-445-4321
e-mail news@pecos.net
Associated Press text, photo, graphic, audio and/or video material shall not be published, broadcast, rewritten for broadcast or publication or redistributed directly or indirectly in any medium.
Copyright 2003-04 by Pecos Enterprise
---