|
Weekly Newspaper and Travel Guide
for Pecos Country of West Texas
Opinion
Tuesday, April 29, 2008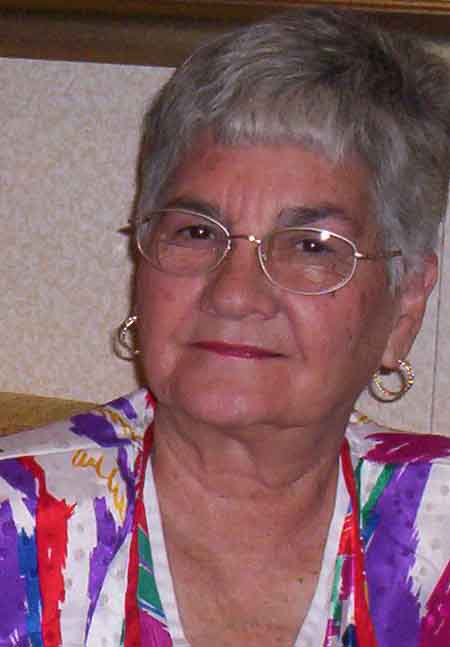 Squarely Pegged
By Peggy McCracken
<!=====paste copy here==========================>
Scam email takes turn
in autoreply generator
It's been awhile since I complained about junk email, so maybe another one won't hurt. This is something I haven't encountered before, and maybe you have been discombobulated about it too.
My sister, Gail, writes: "Twice I've received this junk mail which claims to be an Autoreply from you. Is this something that needs to be checked out?"
The message she received reads: " HYPERLINK "mailto:cgtrent@att.net" cgtrent@att.net wrote:
Dear Candidate,
?We have a job offer available for you. I am Dr Reinier Zwitserloot,  Recruiting agent C&C Consultant Group Of Co., an establishment that deals in the import and export of Cocoa butter cream, Rubber, Cotton, textiles and fabric materi "
I don't know if that is the whole message, or if Gail cut it off there. Anyway, it is obviously a fake and probably some attempt to get a response. Gail said she received four of the messages, all apparently a reply to emails she sent me.
After running a full computer scan for viruses, malware, worms etc., I am pretty sure my computer is not generating the replies, so they have to be intercepted somewhere along the route from Albuquerque, N.M. to Dallas, then Abilene where our server resides.
Crooks will try anything to get our attention. Last week, I opened the Enterprise's email box to find hundreds of messages purporting to be undeliverable emails sent from our computer.
Worms do that, and I questioned whether they were actually sent by us. Information on the return addresses tells me they were not messages sent by us, so can only surmise that someone is trying to scam us again.
We are warned not to reply to such messages, and not even to hold the cursor (I spelled it curser. Maybe that's appropriate) over the URL or email address listed in the message. But I received one message recently that looked so legitimate I had to check it out.
Our web site has a page where we posted book critiques after printing them in the paper. For each critique, we included information about the book and a link to HYPERLINK "http://www.amazon.com" www.amazon.com so the reader could buy it online. If they did, the newspaper would get a small percentage of the purchase price.
It's called an amazon.com associate program.
Well, this email appeared to be from amazon, asking for updated bank information so they could pay our percentage.
That tactic is used so much by scammers that I was leery. But I know we are associates and that our bank has changed its routing number since we signed up. I didn't click on the URL listed on the message, but went directly to amazon's web site and clicked on "associate" to find out if it were legit. The URL for "associate" matches the URL listed in the email.
I passed the information on for our new bookkeeper to check out by phone, just in case they really do want to send us some money.
Email and web sites make life easier in so many ways, but they are so frustrating to maintain and keep secure. You never know who is going to intercept an email or sabotage a web site. All we can do is keep our guard up, double check credit card bills and bank statements and pray for God's guardian angels to do their jobs.
"She watches over the affairs of her household and does not eat the bread of idleness." Proverbs 31:27, NIV
EDITOR'S NOTE: Peggy McCracken is Enterprise columnist and feature writer. Contact her at HYPERLINK "mailto:peg2@pecos.net" peg2@pecos.net <!==========end copy==================>
---
Pecos Enterprise
York M. "Smokey" Briggs, Publisher
324 S. Cedar St., Pecos, TX 79772
Phone 432-445-5475, FAX 432-445-4321
e-mail news@pecos.net
Associated Press text, photo, graphic, audio and/or video material shall not be published, broadcast, rewritten for broadcast or publication or redistributed directly or indirectly in any medium.
Copyright 2003-04 by Pecos Enterprise
---