|
Weekly Newspaper and Travel Guide
for Pecos Country of West Texas
Opinion
Tuesday, April 15, 2008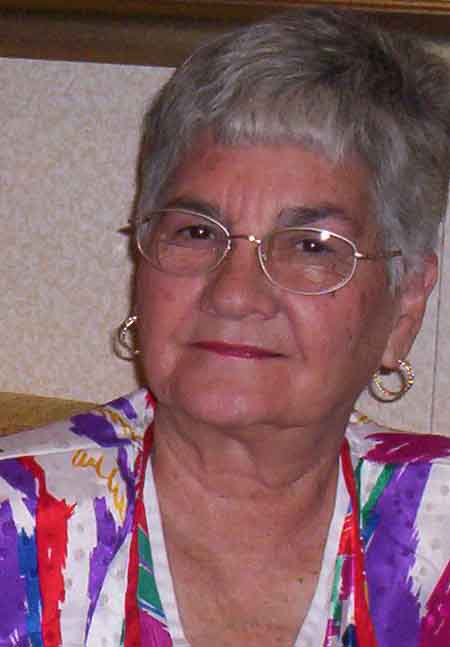 Squarely Pegged
By Peggy McCracken
<!=====paste copy here==========================>
Gift of children
keeps on giving
Can it be 54 years since my first child was born in Reeves County Hospital? Musing that today (Monday) is his birthday, I drove by the vacant lot where our airbase apartment 36-C was located on that date in 1954.
My new book, "SQUARELY PEGGED: From the Quitaque to the Pecos," has a picture of me sitting on the steps of that little no-bedroom apartment with him on my knee. He must have been about three months old when Leon took the photo. One little hitch is that a line identifying us was cut off when I made a correction to that column, and you are left to wonder who the beautiful lady and cute, sweet, cuddly little boy are.
If you buy the book from HYPERLINK "http://www.amazon.com" www.amazon.com, and I hope you do, remember the no-caption photo is Peggy and David. I want you to buy the book online, because their printer does a better job than does the publishing arm of that company, where I buy books wholesale.
This book has more about Pecos than my first effort, which is mostly columns about Flomot and my childhood there. Remind me to go by the museum today to inscribe some copies they placed in their bookstore. Tourists are looking for books by local authors, and they want them signed, Lillian Walker told me. She is one of the faithful volunteers who greet visitors and direct them around the world-famous museum.
That museum was only a dream of some forward-looking people back in 1954. We should be thankful for their interest in preserving the history of this area and creating a display that brings back memories of "the good old days." I have visited every display several times, and always notice something different.
Who knows? Maybe someday there will be a McCracken room, re-creating the tiny airbase apartment where David slept in a borrowed crib in a narrow hallway between the walk-in closet and bathroom with no tub (shower only).
"Train up a child in the way he should go, and when he is old, he will not depart from it." Proverbs 22:6, KJV
EDITOR'S NOTE: Peggy McCracken is Enterprise staff writer. Contact her at HYPERLINK "mailto:peg2@pecos.net" peg2@pecos.net <!==========end copy==================>
---
Pecos Enterprise
York M. "Smokey" Briggs, Publisher
324 S. Cedar St., Pecos, TX 79772
Phone 432-445-5475, FAX 432-445-4321
e-mail news@pecos.net
Associated Press text, photo, graphic, audio and/or video material shall not be published, broadcast, rewritten for broadcast or publication or redistributed directly or indirectly in any medium.
Copyright 2003-04 by Pecos Enterprise
---