|
Weekly Newspaper and Travel Guide
for Pecos Country of West Texas
Opinion
Tuesday, April 8, 2008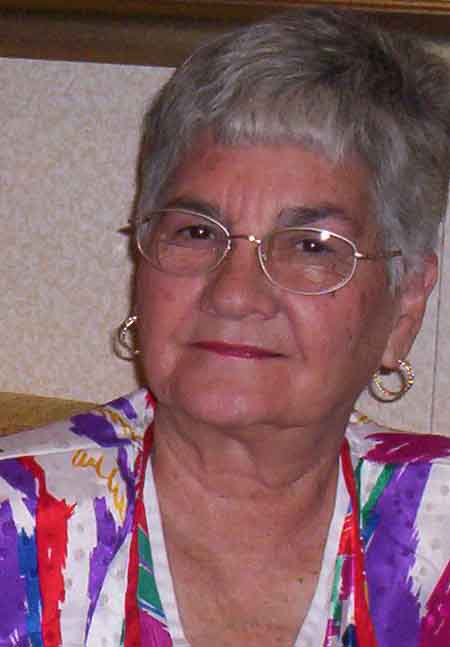 Squarely Pegged
By Peggy McCracken
<!=====paste copy here==========================>
Fences donít make
child abuse OK
My heart goes out to the children who were snatched out of the LDS compound at Eldorado last week. Most of us probably knew all along what was going on behind those fences, but felt we could do nothing about it. After all, this is still a free country.
Freedom doesnít mean license, though, and there must be a way to combat such lawlessness in the name of religion. Children must be protected from greedy, licentious people who prey on them to satisfy their own lust and thirst for power.
Seeing that large compound and learning that law enforcement officers, led by the Texas Rangers, searched 14 three-story residences and that others are under construction made my blood run cold. Where does the money come from to pay for all that construction and to feed that many people?
As I completed my income tax return last night, I wondered if these people pay taxes, or if they are getting some of the taxes I pay through government give-away programs. Churches, which this sect claims to be, are not required to pay income tax and donít even have to apply for an exemption. The IRS canít audit them without good reason to believe they are breaking the rules.
Even some of their property may be exempt from local taxes if they can convince the appraiser that a building is used for worship or an ordained minister lives in a residence. I believe each church is limited to three tax-exempt buildings, so they should be paying taxes on the others. But are they?
It isnít just behind fences that children become victims. It may be in their own homes, their own schools, their own neighborhoods. Some are stolen and forced into prostitution and/or slavery.
And, of course, it isnít just children who are taken advantage of. Anyone who is vulnerable due to low self-esteem, mental instability or physical disability may be a target for predators.
ďAm I my brotherís keeper?Ē Cain asked God after killing his brother Abel because he was jealous. The answer is ďYes,Ē you are your brotherís keeper. It is up to each of us to watch for signs of abuse and to do something about it. If we know someone is being abused and we fail to report it or intervene in some way, we are as guilty as the predator.
But remember what Jesus said about punishing sinners.
ďHe that is without sin among you, let him first cast a stone at her.Ē John 8:7, KJV
EDITORíS NOTE: Peggy McCracken is Enterprise staff writer and columnist. Contact her at HYPERLINK "mailto:peg2@pecos.net" peg2@pecos.net <!==========end copy==================>
---
Pecos Enterprise
York M. "Smokey" Briggs, Publisher
324 S. Cedar St., Pecos, TX 79772
Phone 432-445-5475, FAX 432-445-4321
e-mail news@pecos.net
Associated Press text, photo, graphic, audio and/or video material shall not be published, broadcast, rewritten for broadcast or publication or redistributed directly or indirectly in any medium.
Copyright 2003-04 by Pecos Enterprise
---