|
Weekly Newspaper and Travel Guide
for Pecos Country of West Texas
Opinion
Tuesday, March 25, 2008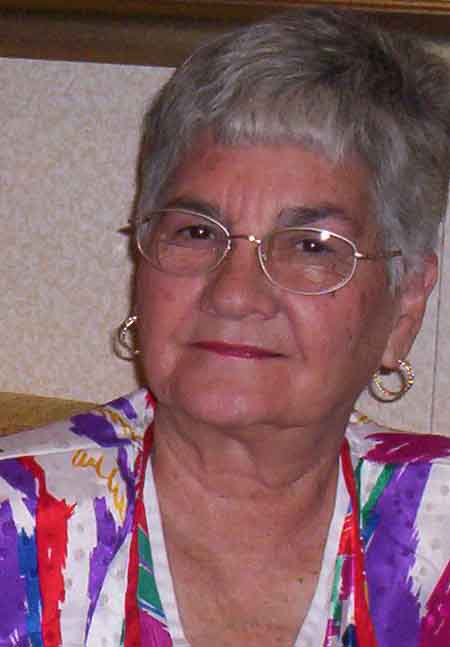 Squarely Pegged
By Peggy McCracken
<!=====paste copy here==========================>
Simple meals best
for simple people
Rachael Ray fascinates me as she assembles a complicated and delicious meal in 30 minutes. I've never tried to copy her, though, because I can't stay in the kitchen for 30 minutes, and my 10-minute meals are somewhat less complicated.
In fact, I have reduced the popular one-dish meal to a one-item feast that satisfies my palate and, hopefully, supplies enough nutrients to keep me healthy.
Eating just one item is not new in my world. I grew up on red beans and cornbread for dinner at noon, and maybe a dish of spaghetti with tomatoes or fried "railroad" potatoes for supper. Or even a plain cake without icing.
Mind you, I know the one-item meal is not for everybody. My husband would have thrown a shoe if I'd set the table without the balanced meal he grew up on: a meat, a starch, a vegetable, maybe a salad, gravy and dessert. Plus a drink, of course.
In fact, I was making 30-minute meals before Rachael Ray was born. It doesn't take that long to pound a piece of round steak, dredge it in seasoned flour, pan fry it and make cream gravy with the pan leavings; boil potatoes; heat green beans; cut up lettuce and tomatoes; and cut a slice of pie.
But patience thins with age, and now I can't stay in the kitchen for 30 minutes. My garden salad for lunch gradually shifted to one item that is easy to prepare: a baked potato, a can of green beans or canned asparagus heated with canned cream of mushroom soup.
Maybe you've never sat down to a meal consisting solely of green beans and a slice of whole-wheat bread. In fact, my supper tonight was one can of green beans flavored with dill weed and basil flakes, along with leftover cornbread. And it was tasty, filling and satisfying.
My taste buds are still drooling over the asparagus I had last week with mushroom soup. We'll have to try that one again soon.
Weekends are "pigout" time, when I make a pot of soup to last me through Sunday night, and sometimes into the workweek. I don't have leftovers anymore, so I keep frozen vegetables on hand. Even when I cut up onions, garlic, carrots and celery, I still can get it together in about 10 minutes. One little shortcut that helps is to have the herbs and spices I use frequently right by the range. Yes, I know, heat can hasten their deterioration, but the savings in steps makes it worthwhile.
La Tienda finally started carrying the chicken stock in a carton that Rachael Ray and other TV cooks use. And it doesn't have the killer preservatives many stocks and canned soups have. I bought them out the first time I found it on the shelf, and came close to it when they re-stocked.
This week's soup was the best yet. I think that nearly every week, so evidently my cooking improves with age.
Some days I splurge and heat up battered and fried frozen fish filets in the oven with quartered, partially-baked potatoes and onions. By baking the potatoes in the microwave about five minutes, then brushing them with olive oil, salt and pepper before adding them to the screaming-hot oven, I still have my supper in 15 minutes or less. I have to set the timer and take it with me when I leave the kitchen, so I won't forget to come back. I don't much like charcoal.
"There are three things that are never satisfied; four that never say, 'Enough!': the grave, the barren womb, land, which is never satisfied with water, and fire, which never says, 'Enough!'" Proverbs 20:15-16, NIV
EDITOR'S NOTE: Peggy McCracken is Enterprise staff writer. Contact her at HYPERLINK "mailto:peg2@pecos.net" peg2@pecos.net <!==========end copy==================>
---
Pecos Enterprise
York M. "Smokey" Briggs, Publisher
324 S. Cedar St., Pecos, TX 79772
Phone 432-445-5475, FAX 432-445-4321
e-mail news@pecos.net
Associated Press text, photo, graphic, audio and/or video material shall not be published, broadcast, rewritten for broadcast or publication or redistributed directly or indirectly in any medium.
Copyright 2003-04 by Pecos Enterprise
---