|
Weekly Newspaper and Travel Guide
for Pecos Country of West Texas
Opinion
Tuesday, March 18, 2008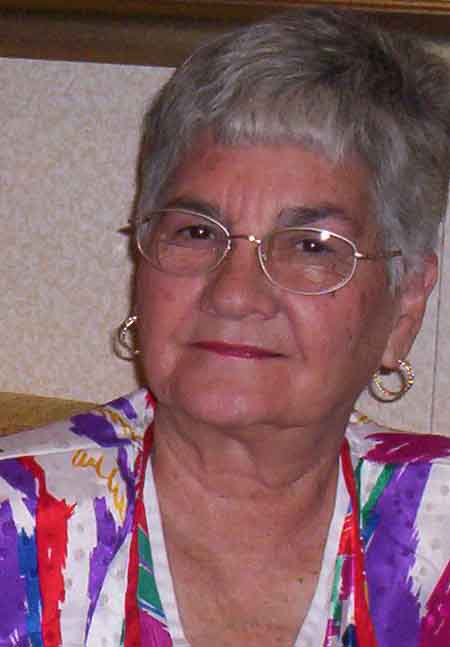 Squarely Pegged
By Peggy McCracken
<!=====paste copy here==========================>
If an egg floats
it may be rotten
What I donít know about chicken farming would fill a book. I know more now than I did last week, when I decided to gather a nest full of eggs that I had left in place, hoping my hens would hatch them.
They didnít take the hint, and instead stopped laying at all when the nest got full. I found out by searching the Internet for information on eggs that is normal behavior. Even though I grew up on a farm, I didnít know that. I do know that some hens get broody and set on the eggs when the nest gets full, because Blackie did that time after time. She disappeared some weeks back, and I was hoping she was setting on a hidden nest somewhere. If so, she must have died waiting for the infertile eggs to hatch. (She never let the rooster get near her.)
You might expect eggs left in the nest for two or three weeks would not be fit to eat. I thought I would use the float test to find out if these eggs were fresh. The only problem with that is that I didnít know if a floater is fresh or rotten. Thus the Internet search.
Now I know. A floating egg is rotten, or at least in danger of going bad soon. Older eggs lose water, and the air sac gets larger. If it has enough air to float, eat it soon or throw it out, say the eggsperts.
Whitie and Red are friendly to the rooster, but they apparently donít have much desire to make babies. After I emptied the nest of eggs, Red started laying in the coop again, but Whitie found another spot underneath a Rosemary bush. Maybe when the weather warms up they will decide to set and hatch a few chicks.
That is, if I let them live. They like to dig in my freshly-planted garden, and that is a no-no. Peggy Lynn re-did the herb garden in my green bathtub Saturday, and one of them immediately climbed in and scratched around in the wet soil. I had to cut a length of chicken wire to protect it from invasion. They would love to scratch up my tomato and pepper plants like they did last year, but I mulched them with heavy chicken-feed sacks. If they manage to dig up the plants anyway, look for red and white feathers to fly.
I donít like egg on my face.
ďThe prudent see danger and take refuge, but the simple keep going and suffer for it.Ē Proverbs 27:23, NIV
EDITORíS NOTE: Peggy McCracken is Enterprise staff writer. Contact her at HYPERLINK "mailto:peg2@pecos.net" peg2@pecos.net <!==========end copy==================>
---
Pecos Enterprise
York M. "Smokey" Briggs, Publisher
324 S. Cedar St., Pecos, TX 79772
Phone 432-445-5475, FAX 432-445-4321
e-mail news@pecos.net
Associated Press text, photo, graphic, audio and/or video material shall not be published, broadcast, rewritten for broadcast or publication or redistributed directly or indirectly in any medium.
Copyright 2003-04 by Pecos Enterprise
---