NEWS PAGES

Obituaries
Archive

ADVERTISING
Commerce
Classified
Economic Development
TRAVEL
Area Papers
West Texas
STAFF
Smokey Briggs
Jon Fulbright
Peggy McCracken
Rosie Flores

LINKS
Other Sites
|
Weekly Newspaper and Travel Guide
for Pecos Country of West Texas
Opinion
Tuesday, March 11, 2008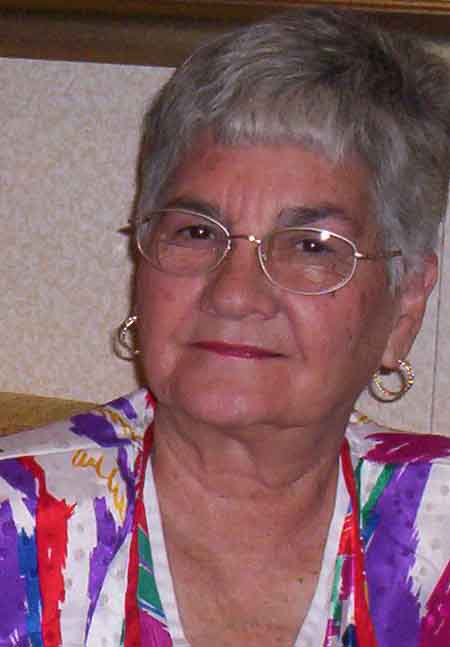 Squarely Pegged
By Peggy McCracken
<!=====paste copy here==========================>
Calender keeps track
of special birthdays
Birthdays are so important. That is the one day of the year that belongs just to you. A special card, a birthday cake, a telephone call or, these days, an email brightens the day and lifts the spirit.
I have just marked birthdays of family and friends on my calendar, because I can't remember them anymore. Back when my brain worked, the birthdays of my siblings and children popped into my head when the calendar moved into their month. I would pick out special cards near the first of the month, then mail them (usually a day late) when the time came.
Now I have a hard time remembering what month it is, much less who has a birthday. When March blew in, I mentally checked my list of birthdays and came up with Dana, March 28. It wasn't until Polly Pena came to visit Saturday that I learned it was her birthday, and I had completely forgotten it. That's what prompted the calendar notations.
I keep thinking I will write down all the important dates, but never get it done. Even a Palm Pilot and a voice recorder my daughter gave me didn't help. Storing information in them is more trouble than it is worth.
Another device that sounds good, but also requires some organization, is the tickle file, where you file important information by date. For birthdays and other special occasions, you could buy the cards in advance, then check the file every day to see what needs to go out.
I've always liked that idea, but here again, have not done anything about it. Maybe now is the time to do that. Surely I could remember to look in a file once a day – maybe when I do my email early in the morning. I could even include my in-laws' birthdays, something I have not had the courage to start. Since my memory seems to be full, I am afraid if I start sending them birthday cards, then forget one year, I will be in more trouble than if I didn't start it.
Other things suffer from my lack of memory, too. Like the smoke detectors in my hallway. I know I am supposed to change the batteries once a year, and the time change date is suggested as a good time. But if I can't remember to change my clocks, how can I be expected to remember to change the batteries? Anyway, there are two times a year when the time changes. I wouldn't remember if I picked spring or fall to change the batteries, and might wind up changing them twice a year.
Yes, you guessed it. I failed to "spring forward" Sunday and was late to church. I would have been arriving just as everyone else was leaving if my pastor hadn't called to remind me I was needed to play the piano. I had five minutes to dress and drive 10 blocks. Missed the announcements, so if there is anything important going on this week, I will miss that too.
Would deleting junk files from my brain free up some memory so I could at least function from day to day? Maybe I could de-frag it like Danny Fleming did my computer when it started throwing away files. Does anyone know where the brain de-frag command is?
"But let him remember the days of darkness, for they will be many." Eccl. 11:8, NIV EDITOR'S NOTE: Peggy McCracken is Enterprise staff writer. Contact her at HYPERLINK "mailto:peg2@pecos.net" peg2@pecos.net <!==========end copy==================>
---
Pecos Enterprise
York M. "Smokey" Briggs, Publisher
324 S. Cedar St., Pecos, TX 79772
Phone 432-445-5475, FAX 432-445-4321
e-mail news@pecos.net
Associated Press text, photo, graphic, audio and/or video material shall not be published, broadcast, rewritten for broadcast or publication or redistributed directly or indirectly in any medium.
Copyright 2003-04 by Pecos Enterprise
---