|
Weekly Newspaper and Travel Guide
for Pecos Country of West Texas
Opinion
Tuesday, March 4, 2008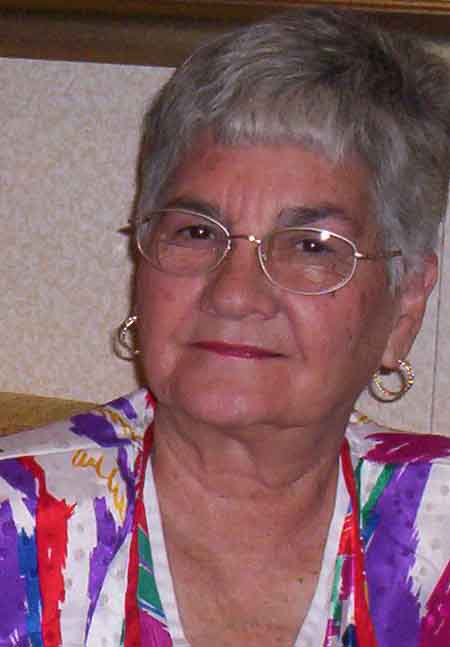 Squarely Pegged
By Peggy McCracken
<!=====paste copy here==========================>
I've been reading
my own book!
You'd think that after compiling, editing, adding photos and revising the book for more than a year, I would be sick of it. But good response from readers has made me look at the stories from my childhood in a different light, and I find them interesting.
Smokey says it's ok for me to sell the books here at the office, so if you'd like an autographed copy, stop by when I'm here. Most days I come in about 10 and leave around 12. If you can only make it during the lunch hour, try Monday or Thursday, because I stay late to lay out pages on paper days.
I have a box of books in my car, so if you see me at the post office or grocery store, don't hesitate to stop me. I will accept money anywhere. The selling price is $15, the same as amazon.com, without the cost of mailing.
Folks at West Park Baptist Church are planning a book-signing party for Tim Lara and myself. Watch for advertising and plan to attend.
Here's what O'Ferrall Pauly, the publisher who hired me in 1972, wrote for the foreword to Book #2, after reading Book #1:
"I fell in love with Flomot, Peggy Gunn, and the rest of her family and a way of life that flourished and died for hundreds of Flomots and Gunns like them throughout Texas. She truly tells a touching story of growing up at a time and a place not so long ago but really a long, long time ago."
Ross McSwain, one of my editors at the San Angelo Standard-Times, published two books of his columns years ago, and he encouraged me to do the same. I asked him to write an advertising blurb for the second book, which is nearing the printing stage. He also gave me some information on possible printers for the book, including one he has used.
I could find only one of his books on my bookshelf, so went to amazon.com to see if they are still on the market. They are out of print, but amazon lists used books for sale by various sources. The book I am missing was at the top of the list, and – get this – it is inscribed to Peggy McCracken, "The best newspaperwoman in West Texas."
There's my book! I bought it back.
How it got on that used book list, I do not know. Perhaps I donated it to the Reeves County Library after one of my house-cleaning sessions, and they either sold it to a reseller, or someone picked it up at a book fair and decided to sell it.
It's a small world.
Some days I think my second book will be my last. But if I keep getting good feedback, I may be encouraged to continue. It takes a lot of work, but you can get a book into print with an investment of $100. I am disappointed in the print quality of some copies, one of the hazards of print-on-demand. They don't take the care that a publisher using an offset press would take. It's a trade-off that I will have to live with for now.
"The Lord delights in those who fear him, who put their hope in his unfailing love." Psalm 147:12, NIV
EDITOR'S NOTE: Peggy McCracken is Enterprise staff writer. Contact her at HYPERLINK "mailto:peg2@pecos.net" peg2@pecos.net <!==========end copy==================>
---
Pecos Enterprise
York M. "Smokey" Briggs, Publisher
324 S. Cedar St., Pecos, TX 79772
Phone 432-445-5475, FAX 432-445-4321
e-mail news@pecos.net
Associated Press text, photo, graphic, audio and/or video material shall not be published, broadcast, rewritten for broadcast or publication or redistributed directly or indirectly in any medium.
Copyright 2003-04 by Pecos Enterprise
---