|
Weekly Newspaper and Travel Guide
for Pecos Country of West Texas
Opinion
Tuesday, August 26, 2008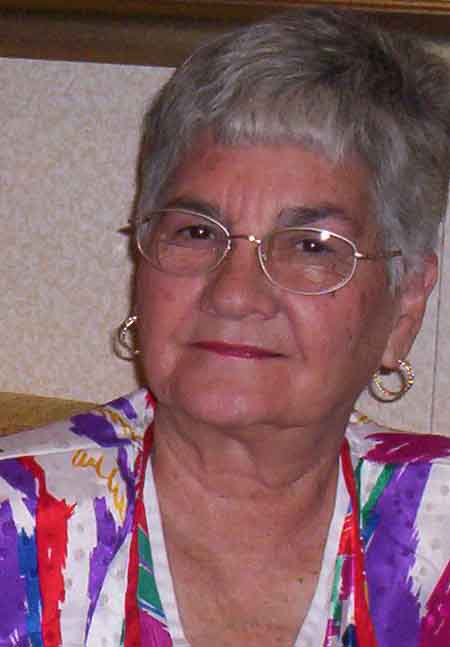 Squarely Pegged
By Peggy McCracken
<!=====paste copy here==========================>
Turf grass growth
crowds out weeds
Gardeners are having a time this year keeping plants alive. Timely rains have helped, but their effects donít last long, because the ground has no seasoning from winter rain and snow. Winter just didnít happen.
I am trying an experiment with different turf grasses and have been encouraged by the performance of buffalograss and blue grama. Mary Barfield recommended buffalograss for the huge yard at Godís Army because it requires less water and mowing than Bermuda. I was afraid it would be too clumpy, but have found it makes a smooth turf when mowed to about three inches high.
Blue grama looks even prettier and greener. My seed company recommends mixing the two for the best turf, and they probably are right. I thought that is what I was doing, but wound up with different grasses side-by-side.
One thing I like is that both grasses grow tall before heading out, and you can leave them alone through the summer to shade the ground and keep weeds from germinating. Be ready to make frequent trips to the dumpster when you do mow, though, because it doesnít take long to fill the bag.
I had a smattering of wildflowers in the blue grama plots, and they made a nice addition to the lawn. I hope the recent mowing scattered the flower seeds so they will come up all over the yard next Spring.
If I can find the shade-loving wildflower seeds I bought last year, I will plant them this Fall along the back fence. I just hope I can tell the difference between flowers and weeds when they come up, because there are a lot of careless weeds and those viney things I hate growing in that area.
Valentin Almarza and Blair Foster cleared a patch of weeds and grass and laid down pre-emergence herbicide on a shaded sandy area where we plan to put a fire pit, surrounded by posts for seating. When the weather gets cold, kids can gather around the fire to roast wieners and marshmallows.
Keeping weeds off of two bare plots for marching is another chore. Poison works well there, but the seeds keep germinating, and every rain brings up a new crop.
Rains have re-invigorated the Bermudagrass I had hoped to kill out. Some of it survived two or three applications of weed and grass killer, so I have decided just to live with it. I need the exercise that weekly mowing requires, anyway.
ďÖI the Lord bring down the tall tree and make the low tree grow tall. I dry up the green tree and make the dry tree flourish.Ē Ezekiel 17:24, NIV
EDITORíS NOTE: Peggy McCracken is Enterprise columnist and feature writer. Contact her at HYPERLINK "mailto:peg2@pecos.net" peg2@pecos.net <!==========end copy==================>
---
Pecos Enterprise
York M. "Smokey" Briggs, Publisher
324 S. Cedar St., Pecos, TX 79772
Phone 432-445-5475, FAX 432-445-4321
e-mail news@pecos.net
Associated Press text, photo, graphic, audio and/or video material shall not be published, broadcast, rewritten for broadcast or publication or redistributed directly or indirectly in any medium.
Copyright 2003-04 by Pecos Enterprise
---