|
Weekly Newspaper and Travel Guide
for Pecos Country of West Texas
Opinion
Tuesday, August 19, 2008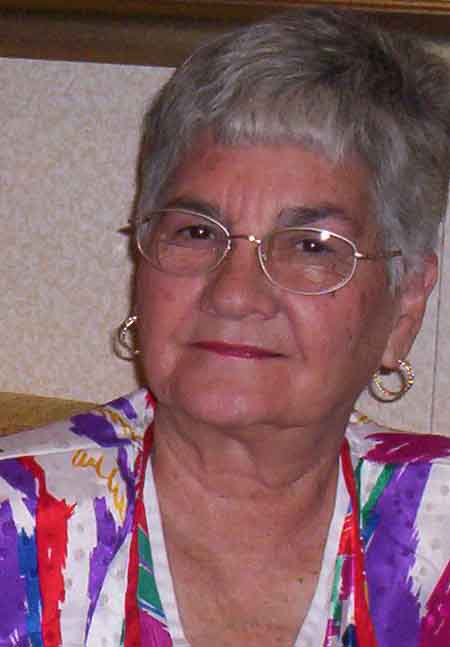 Squarely Pegged
By Peggy McCracken
<!=====paste copy here==========================>
Who wears glasses
in the shower?
How does a blind person distinguish between shampoo and conditioner while taking a shower? Iím not blind, and I canít read the small type on those big bottles.
Doesnít anyone up there realize that nobody goes into the shower with their glasses on? I went around several days with dirty hair because I mistook my daughterís conditioner for shampoo. Maybe the fact it didnít lather should have alerted me that I had the wrong bottle.
Shampoo bottles are not the only thing thatís hard to read without glasses. Telephone books are another. I couldnít count the number of times I have raced to the phone without glasses, only to have the caller ask me for someone elseís number. Even if I can find a current phone book, I canít read it bare-eyed. And who knows where my glasses are?
Computer screens are hard to read with or without bifocals. I have to keep a pair of single-vision glasses nearby just for computer monitors and piano music because the distance from eye to screen/music falls between the two focal lengths of bifocals. Forget trifocals. Been there, done that. Got nauseated.
Iíve noticed lately that street signs are getting smaller and impossible to read from a block away. Even with glasses.
My late husband preferred small-screen television sets, and they do have sharp pictures. I am having to hitch my chair closer and closer to see the characters, so maybe a bigger screen would be better. It might help me read the actorsí lips so I can understand what they are saying. I keep the volume so loud I canít hear the phone ring. No telling what else I miss.
One thing about getting old and decrepit is that you donít know what youíre missing and donít really care. Hot food, a warm shower, soft bed and some excuse to get outside in the sunshine provide about all I really need.
What difference does it make if my hair gets greasy and falls limply around my blind eyes and deaf ears?
ďWhat does a man gain from all his labor at which he toils under the sun?Ē Eccl. 1:3, NIV
EDITORíS NOTE: Peggy McCracken is Enterprise columnist and feature writer. Contact her at peg2@pecos.net <!==========end copy==================>
---
Pecos Enterprise
York M. "Smokey" Briggs, Publisher
324 S. Cedar St., Pecos, TX 79772
Phone 432-445-5475, FAX 432-445-4321
e-mail news@pecos.net
Associated Press text, photo, graphic, audio and/or video material shall not be published, broadcast, rewritten for broadcast or publication or redistributed directly or indirectly in any medium.
Copyright 2003-04 by Pecos Enterprise
---