|
Weekly Newspaper and Travel Guide
for Pecos Country of West Texas
Opinion
Tuesday, August 5, 2008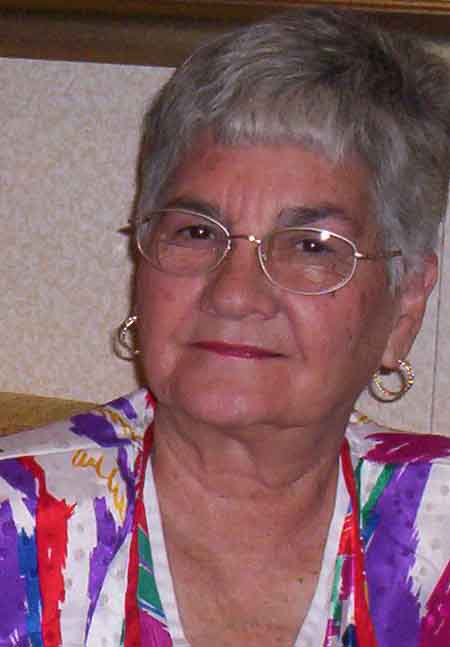 Squarely Pegged
By Peggy McCracken
<!=====paste copy here==========================>
Summber fruits
fading into Fall
If August is here, can Fall be far behind? Athletes are already learning basic skills for the coming season, and soon they will be playing under Friday night lights.
I wonít miss the summer with its heat. July has been nice, though, with rains falling just right to make the grass grow. Pecos has never been so green, and I am getting my exercise mowing two big yards about twice a week.
My August peaches should be turning golden pretty soon. Jerry Workman and I wonít be fighting time to process them like we did last yearís bumper crop, because the odd warm winter and late freezes killed a lot of the blooms.
My two green chile plants are producing enough to keep me in salsa, but the tomatoes are not doing their part. I can always freeze the chiles, though, and eat them throughout the year. They are good in almost any dish.
For the first time in two years, I donít have chickens scratching up the garden. Herbs are proliferating, the lantana has spread to almost crowd out two flanking holly bushes, and red roses are a feast for the eyes. Sunflowers hide the young pear tree, but a colorful plum and a Texas Ash dress up the back half of the yard. Pomegranates thrive in several venues.
Now for the vacant chicken pen. Peggy Lynn says azaleas love acid like chicken doo produces, so maybe we will brighten up that corner with flowers instead of veggies.
I miss the chickens. They kept me entertained, but Iím not sure their company was worth having holes dug all over the yard. I am afraid I will step in one and sprain an ankle or, worse, fall and break a hip. Oh, I forgot about the pecans. They are filling out, and I am hoping for a good harvest come October. Grapes matured in June, so they are all gone. It would take more than one little vine to provide my daily breakfast, anyway. Thank God for climates where they can be grown the year around, and for supermarkets that keep them in stock.
Peggy Lynn and I bought a few necessities at HEB in Midland Wednesday, after my doctorís appointment. It is nice to have such a wide selection, but a problem to decide what to buy and what to leave on the shelf.
Tests showed little change in my cancer, so if I keep up the exercise, I should be able to make it through the fall and into winter. Maybe by then the high school pool will be back in service and we old ladies can resume our morning swim in warm water.
Maybe I will have a report on snorkeling and stuff for my next column. And I bought a new digital camera to record it all.
ďHe provides food for those who fear them.Ē Psalm 11:5, NIV
EDITORíS NOTE: Peggy McCracken is Enterprise columnist and feature writer. Contact her at HYPERLINK "mailto:peg2@pecos.net" peg2@pecos.net <!==========end copy==================>
---
Pecos Enterprise
York M. "Smokey" Briggs, Publisher
324 S. Cedar St., Pecos, TX 79772
Phone 432-445-5475, FAX 432-445-4321
e-mail news@pecos.net
Associated Press text, photo, graphic, audio and/or video material shall not be published, broadcast, rewritten for broadcast or publication or redistributed directly or indirectly in any medium.
Copyright 2003-04 by Pecos Enterprise
---