|
Weekly Newspaper and Travel Guide
for Pecos Country of West Texas
Opinion
Tuesday, December 23, 2008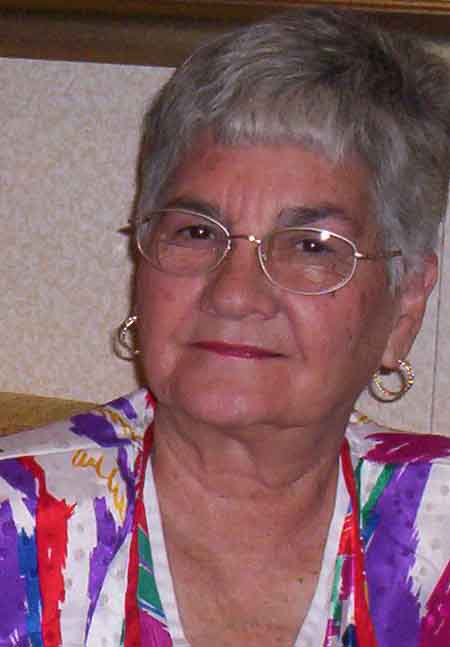 Squarely Pegged
By Peggy McCracken
<!=====paste copy here==========================>
Economic crisis births
new words for stylebook
I wrote recently about some of the new words entered into the AP Stylebook that we use as a guideline for writing AP stories – and local stories too. Now come a whole slew of new words to help us understand the money crunch caused by wild policies in making mortgage loans.
These words interest me personally, because I almost got scalped by the mortgage game but wound up benefiting from it.
You know about my one high-finance gamble involving a house in St. Louis, MO. When I bought the house as an investment, the lender required 20 percent down. That plus closing costs and big monthly payments had me in pretty deep by the time the housing market bubble started threatening to burst. Real estate agents in St. Louis claimed their market was safe, but I didn't believe them, and started making plans to sell about a year ahead of schedule. With the help of family and friends, I got it in shape and listed it with a Realtor in January, 2006, at $25,000 more than I had paid two years earlier. That would let me come out about even. The Realtor urged me to add $10,000 to the price, but I told her I didn't think it would appraise for that much.
"It has been my experience that an appraiser will give you about any amount you want," she said. And she added that lenders were offering such liberal terms that anyone could qualify for a loan with no down payment.
I was more interested in getting out from under the mortgage before the bubble burst than I was in making a profit, so I held firm.
Sure enough, in a few days I had two offers. The highest was an unmarried couple who agreed to my price with the stipulation that I pay their part of the closing costs. I agreed, and held my breath for a month while we went through the inspection, repairs and everything that goes with selling a house. They signed final papers on the day I went to Cozumel on vacation in March, and a great vacation it was!! And yes, the bubble burst in July as predicted.
Here are some of the terms we are hearing every day as a result of the financial shenanigans that caused the bubble to burst and our economy to fall into recession:
Currency conversions - Currency conversions are necessary in stories that use non-U.S. currency to make clear for readers how a number translates into dollars.
Solvency - The ability to pay expenses and debt on time and continue operating. An insolvent company typically has to seek bankruptcy protection from creditors.
Mortgage-backed security - A bond backed by home or commercial mortgage payments. These provide income from payments of the underlying mortgages.
Mark to market - An accounting requirement that securities must be valued at their current price, rather than the purchase price or the price they might fetch later. Also called "fair value."
Home equity line of credit (HELOC) - A line of credit secured by a home. Borrowers can draw on it for a fixed period set by the lender, usually five to 10 years.
Debt - The money a company or individual owes a creditor.
Securitization - Bundling together individual assets, such as mortgages, and selling stakes to investors.
Mortgage - A loan secured by property. The contract between the borrower and the lender gives the lender the right to take possession and resell the property it if the borrower defaults.
Reverse auction - An auction where the winning bidder is the one willing to take the lowest price.
Libor - The rate that international banks charge for short-term loans to each other. Libor, an acronym for the London Interbank Offered Rate, is calculated every business day.
Mortgage - A loan secured by property. The contract between the borrower and the lender gives the lender the right to take possession and resell the property it if the borrower defaults.
Derivative - A contract whose value depends on the financial performance of its underlying assets, such as mortgages, stock or traded commodities. Credit default swaps are one form of derivative.
Collateralized debt obligations - Debt, including bonds or mortgages, that is pooled, sliced up and resold to investors.
Credit default swaps - A form of insurance that promises payment to investors in mortgage securities and other bonds if the borrower defaults. The market is unregulated, prone to sloppy documentation and has no central clearinghouse.
"I undertook great projects; I built houses for myself and planted vineyards. … But that also proved to be meaningless." Eccl. 2:4,2. NIV
EDITOR'S NOTE: Peggy McCracken is Enterprise columnist and feature writer. Contact her at HYPERLINK "mailto:peg2@pecos.net" peg2@pecos.net <!==========end copy==================>
---
Pecos Enterprise
York M. "Smokey" Briggs, Publisher
324 S. Cedar St., Pecos, TX 79772
Phone 432-445-5475, FAX 432-445-4321
e-mail news@pecos.net
Associated Press text, photo, graphic, audio and/or video material shall not be published, broadcast, rewritten for broadcast or publication or redistributed directly or indirectly in any medium.
Copyright 2003-04 by Pecos Enterprise
---