|
Weekly Newspaper and Travel Guide
for Pecos Country of West Texas
Opinion
Tuesday, December 16, 2008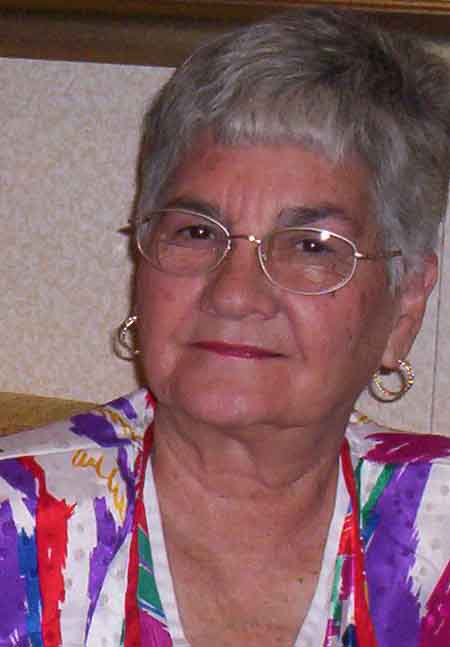 Squarely Pegged
By Peggy McCracken
<!=====paste copy here==========================>
Don't strike a match
when gas is spewing
Don't put your toddler in a plastic tub and close the lid.
Small round firecrackers are to be thrown on the ground to pop, not ground by teeth.
Don't strike a match when gas is spewing from a leaky pipe.
Watch for flying debris in a tornado.
Enter a cave at your own risk.
Be alert for falling rocks in a landslide.
Thin plastic sheeting may suffocate a child.
Do we really need those warnings? Have you ever been tempted to chomp down on a firecracker to make it pop?
Do you stand outside to watch a tornado approach? Who do you expect to sue if you get lost in a cave and die trying to find an exit?
We see such silly warnings every day. Their greatest contribution is to add a little levity to our humdrum lives.
On the other hand, it is likely that someone actually did let a toddler get trapped in a plastic tub with a lid snapped shut, or the manufacturer wouldn't have felt the need to protect the company from liability with such a warning inside the lid.
How many fires have started from someone absent-mindedly lighting a cigarette near a spewing gas pipe?
Humans do funny things. Even I have been known to err here and there. I haven't run over a gas meter in the alley yet, but I did scrape my car against the dumpster – twice.
One day I decided to haul a clothesline pipe with a concrete base out the gate into the alley by pulling it with my car. I noticed a drag, but thought it was just the heavy concrete. When I finally stopped to investigate, I found the crossarms of the pipe lodged against the gatepost of the chainlink fence. It had bent the post about 30 degrees.
Having lots of experience with such boo-boos, I disengaged the pipe, finished the dragging job, then used the front bumper of my car to nudge the post back upright. God must have been with me, because it didn't appear to suffer any permanent damage.
Such mishaps are part of my daily routine. I scorched the hem of my polyester pants on a recent rainy day when I hung them over the bathroom heater to dry while I napped. I smelled something burning but didn't get up to check. It's a wonder it hadn't caught the pants on fire and burned me to a crisp while I snored nearby.
I told you about the time I drank lemon-scented Pine-Sol in the dark bathroom, thinking it was bottled water. But did you know I let my granddaughter eat rat poison?
Yep, the exterminator had dropped a few pellets in the closet housing the water heater. I had the door open to drain sediment from the heater and Amanda slipped in to gather some of the tasty-looking bait. I heard her crunching just in time to grab it out of her mouth before she swallowed any.
"Keep out of the reach of children" is a warning we see often on poisons of all kind and on medicine bottles. Maybe we do need the warnings, after all.
"Blessed is the man who fears the Lord … his children will be mighty in the land." Psalm 112:2, NIV
EDITOR'S NOTE: Peggy McCracken is Enterprise columnist and feature writer. Contact her at HYPERLINK "mailto:peg2@pecos.net" peg2@pecos.net <!==========end copy==================>
---
Pecos Enterprise
York M. "Smokey" Briggs, Publisher
324 S. Cedar St., Pecos, TX 79772
Phone 432-445-5475, FAX 432-445-4321
e-mail news@pecos.net
Associated Press text, photo, graphic, audio and/or video material shall not be published, broadcast, rewritten for broadcast or publication or redistributed directly or indirectly in any medium.
Copyright 2003-04 by Pecos Enterprise
---