NEWS PAGES

Obituaries
Archive

ADVERTISING
Commerce
Classified
Economic Development
TRAVEL
Area Papers
West Texas
STAFF
Smokey Briggs
Jon Fulbright
Peggy McCracken
Rosie Flores

LINKS
Other Sites
|
Weekly Newspaper and Travel Guide
for Pecos Country of West Texas
Opinion
Tusday, December 2, 2008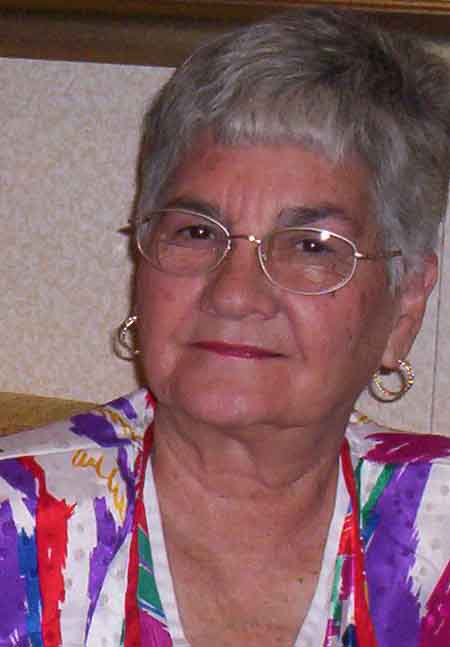 Squarely Pegged
By Peggy McCracken
<!=====paste copy here==========================>
Old books bargained
at online store
Do you remember Mac McKinnon, who was my boss for several years? He wrote and published a book while he was here, called "Poison for Profit." You may have bought one of the books for $10. Well, now they are selling on amazon.com for $50.
That's right. I found out because one of the purchases came from someone who linked to the amazon.com site from the Enterprise web site, and we get 4 percent commission for the sale. That amounts to $2.50. Not a big reward, but enough to alert me to the sale.
I think it's great that Mac's book is still in circulation, and that someone bought it from a book dealer for that princely sum. You may not be aware that amazon.com offers books for sale that are out of print. Some are still new, but showing some shelf wear. Some are used, like the one I recently found that had been inscribed to me. I had the hardback copy of Ross McSwain's "Out Yonder" stories for years, and then it disappeared. I must have left it at my daughter's in St. Louis, and it wound up in an estate sale.
Anyway, the point is that books you may have thought were so old that you couldn't possibly find a copy are right there at your fingertips, waiting for someone to click the right button. Amazon.com has a search engine that will locate any title or author in their catalog. Once you locate what you want, a few clicks and a credit card number soon has the item on its way. They don't keep the books on hand, but pass the order along to whoever has the book. If it is a publisher, you may get it within the week. But used books take longer, because you are often dealing with an individual who probably wraps and mails orders after his day job.
It looks like anyone can sign up with Amazon to sell books, so you may want to offer some classics that are cluttering your shelves. I wish I had thought of it before I donated mine to a garage sale.
If you have the Alton Hughes histories of Pecos, you might want to look at the prices posted on Amazon. They are $150 and more per volume. As much as I hate to wrap and mail stuff, I believe that might be worth a few minutes of my time. Only I'm not giving up my Alton Hughes books at any price. I'm having flashbacks here. Do you remember manual typewriters with the messy, oily black ribbon? That ribbon clogged up the closed letters, making o,e, a, d, b and others appear solid black on the page. The font I am using to write this on the computer makes some of those letters look blurry, and I keep wanting to stop and clean the keys with a stiff brush and type cleaner.
Christmas is just around the corner. Check out those used books when you are going through your gift list. Someone might appreciate a dog-eared copy of "Treasure Island" or "Little Women."
"I will pour out my Spirit in those days I will show wonders in the heavens and on the earth." Joel 2:30, NIV
?EDITOR'S NOTE: Peggy McCracken is Enterprise columnist and feature writer. Contact her at HYPERLINK "mailto:peg2@pecos.net" peg2@pecos.net <!==========end copy==================>
---
Pecos Enterprise
York M. "Smokey" Briggs, Publisher
324 S. Cedar St., Pecos, TX 79772
Phone 432-445-5475, FAX 432-445-4321
e-mail news@pecos.net
Associated Press text, photo, graphic, audio and/or video material shall not be published, broadcast, rewritten for broadcast or publication or redistributed directly or indirectly in any medium.
Copyright 2003-04 by Pecos Enterprise
---