|
Weekly Newspaper and Travel Guide
for Pecos Country of West Texas
Opinion
Tuesday, January 22, 2008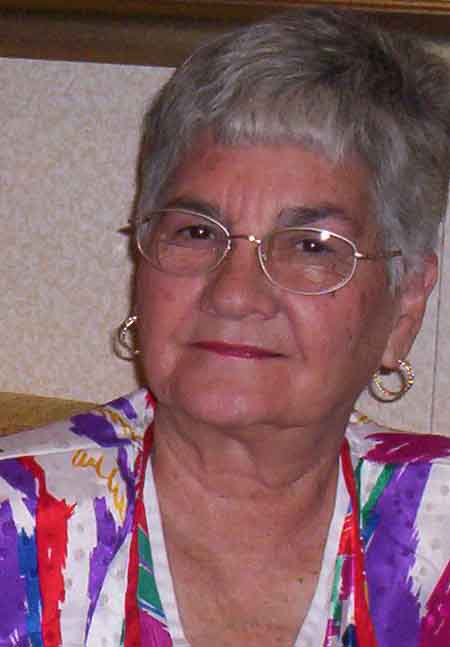 Squarely Pegged
By Peggy McCracken
<!=====paste copy here==========================>
Wild cats overrun
streets of the city
Cats are everywhere! You can't drive down the street without seeing a cat running from one curb to another. And most of them are wild, said Police Chief Clay McKinney.
I've been having a battle with wild cats ever since we bought the old Romeo Ybarra house at Veterans and Missouri Streets for God's Army. It had been sitting vacant for years, and a patio door that was frozen open gave cats and everything else the run of the building.
Not to mention a tunnel underneath the house where Ybarra had been installing water and sewer lines for two new bathrooms. Cats and skunks shared space under the house, neighbors said. When I stopped up the tunnel, the skunks moved around to the front and made their own tunnel. I think they finally gave up and moved out, though, because I haven't seen any sign of them lately.
Feral cats are another matter. I asked Billy Jack Brookshire, the city's animal control officer, to place a trap in the fenced God's Army yard about two months ago. Little by little, we are thinning out the population, but it may take another two or three months to get all the strays.
I considered getting a trap of my own to speed up the process, but I don't know what I would do with what I caught. McKinney said anyone who catches a cat is responsible for disposing of it.
He said that ranchers will take some of the cats for their outbuildings, but most have to be euthanized. "It is very rare someone wants to adopt a wild cat," he said.
Brookshire has picked up nine cats in the past three weeks, McKinney said. Rabies has been found in the coyote population, and it could become a problem among the many stray cats and dogs, he said.
Cat and dog owners are required to have their pets vaccinated for rabies and to keep them penned or on a leash. Brookshire said he rarely traps a cat that has a collar, and he has never had one with the required tags to prove ownership and vaccination.
A cat room is one of the features of the new animal shelter that McKinney hopes will soon be built near the police station. He is excited about having more space and modern facilities for all animals.
He's welcome to my cats!
"Unless the Lord watches over the city, the watchmen stand guard in vain." Psalm 127:1b, NIV
EDITOR'S NOTE: Peggy McCracken is Enterprise columnist and staff writer. Contact her at HYPERLINK "mailto:peg2@pecos.net" peg2@pecos.net <!==========end copy==================>
---
Pecos Enterprise
York M. "Smokey" Briggs, Publisher
324 S. Cedar St., Pecos, TX 79772
Phone 432-445-5475, FAX 432-445-4321
e-mail news@pecos.net
Associated Press text, photo, graphic, audio and/or video material shall not be published, broadcast, rewritten for broadcast or publication or redistributed directly or indirectly in any medium.
Copyright 2003-04 by Pecos Enterprise
---