|
Weekly Newspaper and Travel Guide
for Pecos Country of West Texas
Opinion
Tuesday, January 15, 2008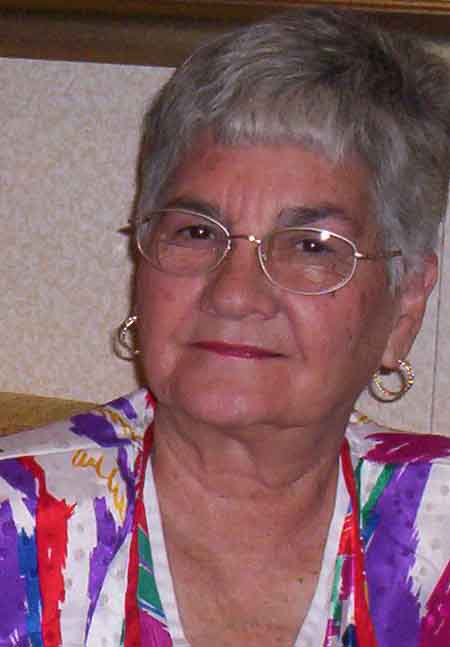 Squarely Pegged
By Peggy McCracken
<!=====paste copy here==========================>
Pray for answers
in time of testing
ItŐs semester exam time!! Prayer may have been banned in school, but IŐll bet some kids will be sneaking in a petition or two here and there this week.
I donŐt recall dreading exams when I was in school. Maybe I did, especially in history, government, civics and geography, all of which I disliked intensely. I recall cheating on a history test one time and still getting the answer wrong. I should have gone with my gut, which knew the answer the teacher wanted.
ThatŐs the secret to taking tests: knowing what the teacher wants. That was always a problem for me. I could figure out the right answer, but never knew if it was the one the teacher thought was right. On the other hand, my older sister, Mary, analyzed her teachers, figured out what they wanted, and gave it to them. She always made good grades, finishing first in her high school class and continuing the record through college.
When I finally entered college at age 40, I was there to learn something. I did expect to make good grades, and was disappointed with some of the BŐs I received. Other students told me B is a good grade, and I should be happy, especially in the difficult speech class.
Speech is not one of my better subjects, and I guess I did well to get a B. Once the speech teacher let the class vote on whether to have a final exam. Before the vote, we debated the merits of exams, and I said I am for them because they help me retain what we studied in class.
For one thing, exam questions cover the most important topics, the truths you need to remember. If you give wrong answers on the exam, you will be required to look up the right answer, which you then likely will remember the rest of your life.
I know grades are important to a student who hopes to get into a good college or university. But to my mind, that is about all grades are good for. They donŐt really measure what a student has learned, but how astute he is at coughing up the answer the teacher wants.
Whoever invented the TAKS test ought to be taken out and shot. From what I have observed, teachers are forced to teach students how to take the test, when they need to be spending that time teaching them truths they need for life. Most students these days canŐt read and write the English language. Or multiply 2x2. How sad.
ŇWhen I called, you answered me; you made me bold and stouthearted.Ó Psalm 138:3, NIV
EDITORŐS NOTE: Peggy McCracken is Enterprise columnist and staff writer. Contact her at HYPERLINK "mailto:peg2@pecos.net" peg2@pecos.net <!==========end copy==================>
---
Pecos Enterprise
York M. "Smokey" Briggs, Publisher
324 S. Cedar St., Pecos, TX 79772
Phone 432-445-5475, FAX 432-445-4321
e-mail news@pecos.net
Associated Press text, photo, graphic, audio and/or video material shall not be published, broadcast, rewritten for broadcast or publication or redistributed directly or indirectly in any medium.
Copyright 2003-04 by Pecos Enterprise
---