|
Weekly Newspaper and Travel Guide
for Pecos Country of West Texas
Opinion
Tuesday, January 8, 2008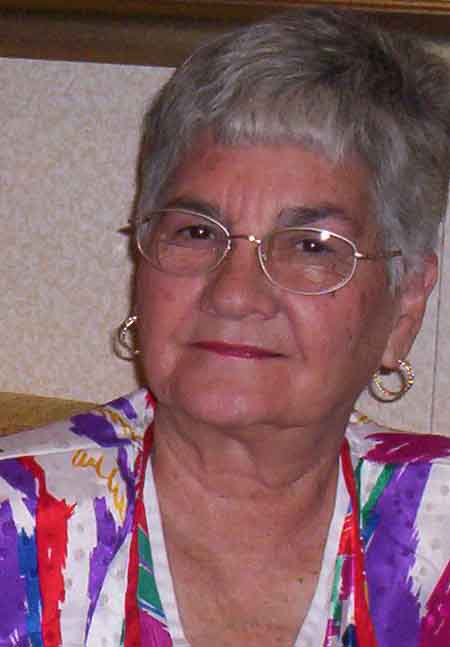 Squarely Pegged
By Peggy McCracken
<!=====paste copy here==========================>
Telemarketers can
be very annoying
That tears it! After answering the 57th telephone call from a telemarketer trying to make me believe my 5-year-old Chevrolet will fall apart tomorrow if I don't buy an extended warranty from them, I had had enough.
Sitting down at this computer, which to me is a much better reach-out-and-touch machine than the telephone I Googled up the government's do not call list and entered both my phone numbers. I don't know what happens next, but somewhere there must be an enforcer who will protect me from such silliness.
Who in the world buys from a telemarketer? Somebody has to; otherwise they would surely give up and find another way to make a living. I made myself a policy a long time ago to "just say no" to anybody wanting to sell me anything over the phone, or to donate money, or whatever they can think up to ask for.
I might be better off if I took the same approach to Internet offers through email and web sites that I visit for one reason or another. I know now that some of these free or too-good-to-be-true offers are made just to get your personal information for sale to other hucksters. That is why my spam box is full every morning.
It takes awhile to learn everything, and I am not old enough yet to have learned it all. Maybe in another century or two I will know as much as I thought I did when I was 14.
Wilburn Martin of Flomot is one of those wise birds who refuses to buy over the Internet, but I wonder how he survives way out there in the country. It's a long drive to a shopping mall (or anything else). He says I will have to bring copies of my book, "SQUARELY PEGGED: Flomot and Beyond" to the homecoming next year so he can buy one.
I suppose a lot of people would rather buy that way, and I may consider getting a few copies for that purpose. I'm hoping, though, that most will just order from Amazon.com and save me the trouble. They can bring their copy to the homecoming for a personal note and signature by the now-famous author.
My sister Gail had to tell me the book went on sale two days after Christmas. Booksurge, the printer, had told me it would be a week or two, and I am not accustomed to anyone beating a deadline, so I hadn't bothered to check.
They also told me they would mail me a free copy, but that hasn't arrived, so all I have is the proof copy. Several who have seen it said they would like to have one, but didn't want to go online to get it. I suppose I could order them one, and could do the same for you.
Meantime, read the story elsewhere in today's paper about Timothy Lara's novel. He beat me into print by several months, and now he's beating the bushes to drum up sales. While you're on HYPERLINK "http://www.amazon.com" www.amazon.com looking up my book, look him up, too. The title is "Born of God."
"Give thanks to the Lord, for He is good; his love endures forever." I Chron. 16:14, NIV
EDITOR'S NOTE: Peggy McCracken is Enterprise columnist and staff writer. Contact her at HYPERLINK "mailto:peg2@pecos.net" peg2@pecos.net <!==========end copy==================>
---
Pecos Enterprise
York M. "Smokey" Briggs, Publisher
324 S. Cedar St., Pecos, TX 79772
Phone 432-445-5475, FAX 432-445-4321
e-mail news@pecos.net
Associated Press text, photo, graphic, audio and/or video material shall not be published, broadcast, rewritten for broadcast or publication or redistributed directly or indirectly in any medium.
Copyright 2003-04 by Pecos Enterprise
---