|
Weekly Newspaper and Travel Guide
for Pecos Country of West Texas
Opinion
Tuesday, January 1, 2008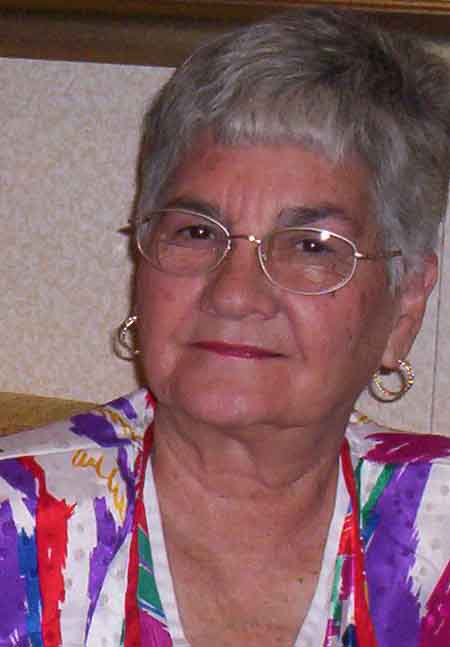 Squarely Pegged
By Peggy McCracken
<!=====paste copy here==========================>
Gunns homestead
at foot of Sharptop
Goodbye 2007, hello 2008. If I didn't accomplish anything else in 2007, I learned InDesign, laid out a 100-page book of columns and memoirs and got it into print. The sequel is already in the works.
. The book is named "SQUARELY PEGGED: Flomot and Beyond." It should be available for purchase on HYPERLINK "http://www.amazon.com" http://www.amazon.com in another week or so. This is the first chapter, sort of an introduction to columns I have written about Flomot over the years:
Licurgas Aurelious Gunn staked his claim to 160 acres of mesquite pasture just below the Caprock in 1901. Lying at the foot of Sharptop Peak in Motley County, the quarter section stretches along the Floyd County line.
On a nearby ranch, the first Flomot post office was named for the two counties. It was later moved several miles east, where a cotton gin was built to serve farms in the area.
L.A., or "Curg" as he was called, brought a large family to live in a half-dugout, rock house on his new farm. Robert Houston, my daddy, was eight when the move from Bell County was made in a covered wagon.
Houston and Jackie, his first wife, lived briefly in the rock house. After her death by her own hand, Houston worked as a cowboy, farmer and restaurant cook until, at the age of 35, he married Sallie Ann Matthews.
From that union came six children. The first, Peggy Jean Gunn, was stillborn and is buried in a unmarked grave at Flomot. Walter Houston was born in Lockney in 1931, and the three girls, Mary Elizabeth, Peggy Jane and Cora Gail, were born on the Leonard Crowell farm northeast of Flomot over the next six years.
Jerry Winn was born on the Calvin Franks place east of Flomot in 1938.
Walter noted that his Dad "had a little Gypsy in him," and the family moved from one rented farm to the next, sometimes staying one year, sometimes several. Mama Sallie insisted that the children go to school, so they were never far from a bus route that would take them to Flomot.
The year after Jerry Winn was born, the Gunn family moved to the Cheston Franks place northeast of Flomot. Walter and Mary Elizabeth walked about half a mile from the house to catch the school bus.
One spring day in 1940, the school bus struggled through a blizzard to reach the Gunn dropoff point, but the driver wisely refused to let the frail 6-year-old and her brave big brother off the bus. He returned to the Washington residence, where they and others spent two nights.
Mama and Daddy, trapped with their three youngest in a plank shack with snow piled over the doors and windows, worried about Walt and Mary, but hoped they were safe at school. They were relived when a neighbor brought them home on horseback, little Mary wrapped in a quilt.
The next year, Houston rented the Moore place northwest of Flomot, where blowing sand had filled up the cellar. When they shoveled out the sand, they found a tattered book about a little Indian boy named Red Wing. With Mary's help, I learned to read from that book, and to appreciate the Indian culture.
After the weight of blown-in sand caused the ceiling to collapse on Mama and Daddy's bed, Mama insisted on moving to the scrub oak country north of Dallas, where she was born and still had family. Walter, Mary and I attended the one-room school at Spring Grove for one year before lack of work forced Daddy to take us back to Flomot.
We lived on the Harley Gunn place that fall and helped with the cotton harvest. Here at age 7, I earned my first dollar by gathering 100 pounds in one day to help complete a bale to take to the gin. <!==========end copy==================>
---
Pecos Enterprise
York M. "Smokey" Briggs, Publisher
324 S. Cedar St., Pecos, TX 79772
Phone 432-445-5475, FAX 432-445-4321
e-mail news@pecos.net
Associated Press text, photo, graphic, audio and/or video material shall not be published, broadcast, rewritten for broadcast or publication or redistributed directly or indirectly in any medium.
Copyright 2003-04 by Pecos Enterprise
---