|
Weekly Newspaper and Travel Guide
for Pecos Country of West Texas
Opinion
Tuesday, October 28, 2008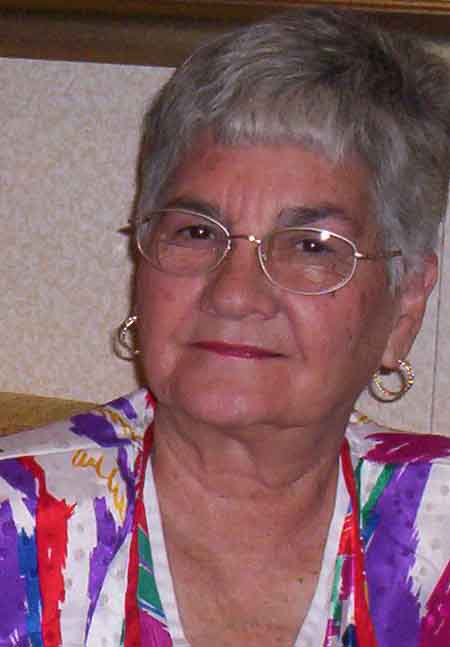 Squarely Pegged
By Peggy McCracken
<!=====paste copy here==========================>
Seniors don't pay taxes?
You've gotta be kidding
Having been a reporter for 37 years, I have tried to keep an open mind and closed mouth about political matters so I could give our readers balanced stories to help them decide how to vote.
Now that I have doffed that reporter hat, I feel free to say what I think. And I think there is something rotten in Denmark (read that Reeves County).
?I didn't go to the town hall meeting on the proposed $17.1 million bond issue that is on Tuesday's ballot, but maybe I should have. Imagine my surprise when I was told the next day that us old folks over 65 are exempt from paying county taxes.
Come again? I don't own much property, but I haven't missed a year paying county taxes.
Then here comes the Pecos Enterprise, which everyone knows is always accurate, with an ad saying, and I quote: "Taxpayers that are 65 and over or are medically disabled will not have their taxes increased, because they are exempt."
That same ad says, "As appraisals rise due to the increasing valuations, additional monies are generated and drive down taxes."
?What?
?Maybe my little acreage doesn't amount to much, but my taxes INCREASED from 2005 to 2008, while valuations increased. Yes, the TAX RATE dropped from 40.5 cents to 34.6 cents, but my appraised value also went up with everyone else's, making the tax higher as well.
Just to make sure I hadn't missed something, I went to the county tax office and asked Rosemary Chabarria if there is such a thing as over-65 exemption, except for the standard $15,000 homestead exemption. She said no.
The homestead exemption is not even certain, because commissioners have to approve it every year. And they can set it at any lesser amount, including zero. "It is voted on every year, and they voted it in for 2008," said Chabarria.
As to the promise of decreased taxes, Chabarria said it is the tax rate that drops, not the amount of tax assessed. The amount of tax for the bonds will remain the same, whether valuations increase or decrease.
"We will have to pay those bonds off, no matter what," she said. "The values are high right now because of a lot of mineral. They are not going to last forever, and the property owners will have to pay it."
Then I called Nancy Martinez, who put together the ad for "Citizens for Improvement of Quality of Life" and asked her where she got her information that over-65 property owners would be exempt from the tax.
"The county judge told us seniors are exempt from taxes," said Martinez. He also said that oil and gas leases will increase valuations next year and generate tax dollars, she said.
My call to County Judge Sam Contreras went unanswered, so I don't have his response to that.
One thing I have noticed is that taxes rarely ever go down. Increased valuations call for lower tax rates, but most entities claim they need the extra money, and they leave the rate the same or lower it by a cent or two.
Most taxpayers probably don't understand the law, and as long as their taxes don't jump too much from year to year, just go ahead paying through the nose.
I've always said I would much prefer to pay taxes locally, where I may have some say in how it is spent. And I am having my say about this $17.1 million loan the county commissioners are proposing to take out in my name. I voted NO.
"In the secret of his tabernacle shall he hide me." Psalm 27:5b
EDITOR'S NOTE: Peggy McCracken is Enterprise columnist and feature writer. Contact her at peg2@pecos.net <!==========end copy==================>
---
Pecos Enterprise
York M. "Smokey" Briggs, Publisher
324 S. Cedar St., Pecos, TX 79772
Phone 432-445-5475, FAX 432-445-4321
e-mail news@pecos.net
Associated Press text, photo, graphic, audio and/or video material shall not be published, broadcast, rewritten for broadcast or publication or redistributed directly or indirectly in any medium.
Copyright 2003-04 by Pecos Enterprise
---