|
Weekly Newspaper and Travel Guide
for Pecos Country of West Texas
Opinion
Tuesday, October 21, 2008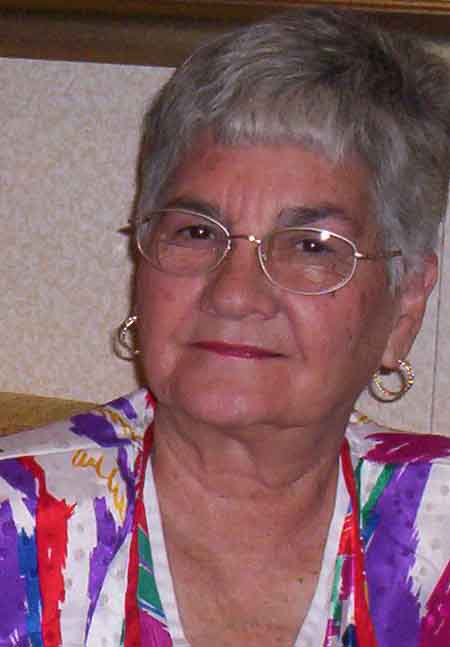 Squarely Pegged
By Peggy McCracken
<!=====paste copy here==========================>
Aging parents draw
young crowd home
Young folks take their high-school diplomas and head for college and greener pastures by the hundreds. They dribble back by the dozen.
Years ago, the employment office reported that young adults were returning to Pecos and their parents' house because they lost their job and needed a soft place to land. Now the trend seems to be to return and take care of aging parents.
Sam Lujan told me he came back because his mother was alone and getting on in years. I often run onto Julie Davenport with her father, Bill Davenport, at the doctor's office. My own daughter moved in with me, although I am not ready for the retirement village yet. I discouraged her moving back, because I feared she would find herself alone among her age group. That hasn't happened, because so many of her friends have moved back.
Of course, lots of aging parents move away to be with their children, but some of us old goats refuse to leave a paid-for house, a job and friends. Maybe we will be the salvation of Pecos by bringing back a whole generation of young and middle-aged ex-pats still in their prime. They can fill jobs at the ailing prisons, expanding oilfield opportunities, schools and small businesses.
Whatever their reasons for returning, people who have been away for years find a totally different environment. Third Street, once a busy highway linking east and west, is lined with empty buildings and polluted ground where gas stations once stayed busy around the clock.
Jack & Bill's offered full service with a smile. The Bell Garage would fill up your gas tank and tune up a balky engine. Ham & Carp might fix a flat while you waited. Bill Oden offered a car wash with gas pumps.
Three pharmacies once graced Third Street: Ben's on Oak Street, Bozeman's in two locations, and Rediger's at the corner of Third and Eddy.
Mauldin's boot shop, Woolworths, the famous Ben's Spanish Inn, Foster's Restaurant, Toone Grocery, Industrial Communications, an Oldsmobile dealership, motels, and CIT, where I worked, lined the west end.
Lee Lumber Company anchored the east end (It's still there). Cy's Big Burger next door to Lee; Las Palmas restaurant, the Oasis bar and restaurant, Blue Moon Cafe, Foxworth-Galbraith Lumber Company, Pecos Iron and Metal and Pete's Garage are just some of the businesses along that street.
Today's lineup is quite different. Dairy Mart is still at Third and Eddy, but most of the other restaurants closed long ago. Ben's stands empty. Foster's has had several different names. The most recent, Abi's, has closed. Al's the teen hangout and drag anchor, has stood empty for years. Even Cy's Big Burger is defunct.
Motels long closed have been resurrected, and new ones are under construction. That's a good sign.
Oil companies are occupying space long since given up as useless.
Local businessmen are investing in amenities only dreamed of in Pecos -- like a sports bar.
Farming, the industry that built Pecos from a dusty cattle town to a bustling business and government agency center, likely won't be revived. Other industries, like the sulphur mine, are a thing of the past. But what does the future hold?
Small town are becoming more and more popular with folks who want to get out of the big cities into a more relaxed way of life. No place I know is more relaxed than Pecos. "Be happy, young man, while you are young, and let your heart give you joy in the days of your youth." Eccl. 11:9, NIV <!==========end copy==================>
---
Pecos Enterprise
York M. "Smokey" Briggs, Publisher
324 S. Cedar St., Pecos, TX 79772
Phone 432-445-5475, FAX 432-445-4321
e-mail news@pecos.net
Associated Press text, photo, graphic, audio and/or video material shall not be published, broadcast, rewritten for broadcast or publication or redistributed directly or indirectly in any medium.
Copyright 2003-04 by Pecos Enterprise
---