|
Weekly Newspaper and Travel Guide
for Pecos Country of West Texas
Opinion
Tuesday, October 07, 2008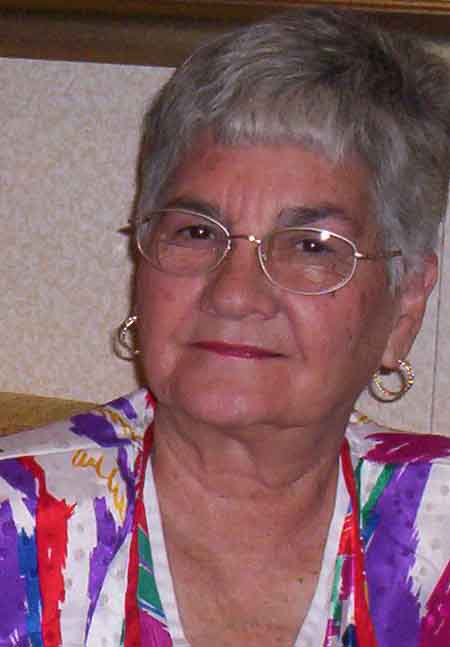 Squarely Pegged
By Peggy McCracken
<!=====paste copy here==========================>
The best-laid plans
of mice and men
Never leave anything until the last minute. Thatís my motto, but often I fail to heed my own advice. Last week was one such event, and it turned out to be a disaster.
I didnít do it on purpose; time just slipped away while I was trying to get ready for Godís Army opening day today (Tuesday.) My yard work, which keeps muscles usable and blood flowing, dragged on and on, due to so much rain. I finally got it looking pretty good, but still have some ants to kill. The home remedy my sister recommended Ė placing cornmeal by the hole Ė didnít work, or hasnít yet. So itís back to the bleach.
Then I decided to have a booth at the fair to alert the community that starting day is here. I designed it as an unmanned booth, but decided to stay there and offer my books in exchange for a donation to Godís Army. Just as I was finishing up the booth, I fell off a chair and shook myself up. Knowing I would not be able to move in a few days if I didnít do something quick, I went home and started doctoring.
First, I took two arthritis-strength Tylenol, a hot shower and went to bed with ice packs and a heating pad. I moved them around in 15-minute increments, keeping the blood flowing to the neck and back, both sprained wrists and one sprained ankle.
Peggy Lynn got some stick-on heating pads that I could wear while being up and around, and that helped, too. Kim Ewing came on Saturday to give me a massage. If you havenít had a Kim massage, you donít know what youíre missing.
I was able to return to the fair Saturday night for green enchiladas and two interviews for features. Watched a movie, then went to bed with more hot pads.
That heat really does the trick. When I got up Sunday morning, the only major pain was in my right thumb, which seems to have missed the hot-cold treatment. I guess it is sprained because it hurts to type. Another spot in my left shoulder seems to be touchy, too. It was just out of range of the treatment.
Kim and her youth took down the booth decorations and hauled tables and chairs back to headquarters. I knew Iíd be in trouble with her and Peggy Lynn both if I carried the heavy stuff myself.
I took the time they saved me to visit Godís Army staff and give them invitations to hand out at school on Monday. I hope everyone gets the word that we are open for business every Tuesday, except school holidays.
So that is why I am not writing a column about the fair. I didnít see enough of it to report on. I didnít even play the museumís trivia game this year. I did look at the wanted posters, and recognized some of the subjects. Dorinda Millan and Debbie Thomas always have something interesting. Dorinda said a lot of people commented favorably on it.
Kenneth Winkles operated the North Temple/First Baptist Church booth next door to Godís Army. He offered free popcorn this year, and I noticed a lot of activity near the popper the short time I was there.
Michelle Workman and a helper displayed photos on the wall of the Odessa College booth near the front entrance. Schools had the usual displays of student work, and Balmorhea highlighted the 100th anniversary of their school system.
I feel blessed to be back at work. At my age, falls can be serious business.
ďThe greatest among you will be your servant.Ē Matt. 23:11, NIV
EDITORíS NOTE: Peggy McCracken is Enterprise columnist and feature writer. Contact her at HYPERLINK "mailto:peg2@pecos.net" peg2@pecos.net <!==========end copy==================>
---
Pecos Enterprise
York M. "Smokey" Briggs, Publisher
324 S. Cedar St., Pecos, TX 79772
Phone 432-445-5475, FAX 432-445-4321
e-mail news@pecos.net
Associated Press text, photo, graphic, audio and/or video material shall not be published, broadcast, rewritten for broadcast or publication or redistributed directly or indirectly in any medium.
Copyright 2003-04 by Pecos Enterprise
---