|
Weekly Newspaper and Travel Guide
for Pecos Country of West Texas
Opinion
Tuesday, September 23, 2008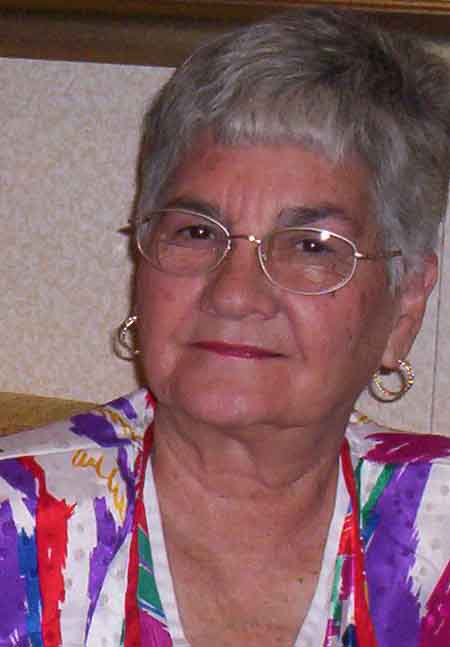 Squarely Pegged
By Peggy McCracken
<!=====paste copy here==========================>
Fall fair means food
and eye candy too
Fall is in the air, and the fall fair is in the offing. It opens Friday, in fact, and I look forward to the exhibits. The schools always have interesting displays of student work and colorful decorations. They usually have some goodies, too.
I didnít find my favorite homemade ice-cream booth last year. Maybe someone will be brave and set up one for us old timers who remember what real cream tasted like.
Food of all kinds interests me, and I may even enter some pomegranates and green chiles. I donít think my pecans will be ready for harvest that soon.
Is anyone growing pumpkins? They make a beautiful display. As does winter squash.
Photographers have had some spectacular shots framed and hanging for all to see. Maybe Peggy Lynn will enter some of the artsy stuff she shot at Marathon this summer. Cindy Shores always has her professional-quality stills and action shots. And Margie Williamson is sure to enter her best work.
Margie usually has some paintings to enter, as well. I hope she has some again this year. We have many talented artists, and they will be giving away their work to benefit the Pecos Palette Club.
Quilts galore lined the walls last year. How people have time to piece together those bed-size works of art is a mystery to me. Kathy Paschal was a big contributor to that project. She will be missed this year, and the fair book is dedicated to her memory.
Barbara Creager also gets kudos for her long-time association with the fair. She moved to the coast earlier this year to be near her children and grandchildren.
Animals of all shapes and sizes are to be weighed in Friday and judged Saturday. They start early, with a good pancake breakfast cooked by the Rotary Club. Lions provide lunch with their hamburger stand.
Godís Army has shared a booth with North Temple Baptist Church in recent years, but will have its own display in the booth next door. We have a permit to sell pomegranates, and I will be there to autograph my books in exchange for a donation to Godís Army. Isnít that exciting?
There will be something for everyone, including a stick-horse rodeo for the kids and a veterans flag-raising ceremony for the patriots.
Hickory smoke coming from the Sheriffís Posse arena is an annual reminder that barbecue cooks are hard at work turning out the worldís best brisket. They offer samples, and at some booths you can even get a full meal.
So itís pancakes for breakfast, hamburgers for lunch and barbecue for dinner. If you donít like hamburgers and barbecue, the band boosters offer enchilada plates. You canít find a better deal anywhere.
ďTaste and see that the Lord is good; blessed is the man who takes refuge in him.Ē Psalm 34:8, NIV EDITORíS NOTE: Peggy McCracken is Enterprise columnist and feature writer. Contact her at HYPERLINK "mailto:peg2@pecos.net" peg2@pecos.net <!==========end copy==================>
---
Pecos Enterprise
York M. "Smokey" Briggs, Publisher
324 S. Cedar St., Pecos, TX 79772
Phone 432-445-5475, FAX 432-445-4321
e-mail news@pecos.net
Associated Press text, photo, graphic, audio and/or video material shall not be published, broadcast, rewritten for broadcast or publication or redistributed directly or indirectly in any medium.
Copyright 2003-04 by Pecos Enterprise
---