NEWS PAGES

Obituaries
Archive

ADVERTISING
Commerce
Classified
Economic Development
TRAVEL
Area Papers
West Texas
STAFF
Smokey Briggs
Jon Fulbright
Peggy McCracken
Rosie Flores

LINKS
Other Sites
|
Weekly Newspaper and Travel Guide
for Pecos Country of West Texas
Opinion
Tuesday, November 18, 2008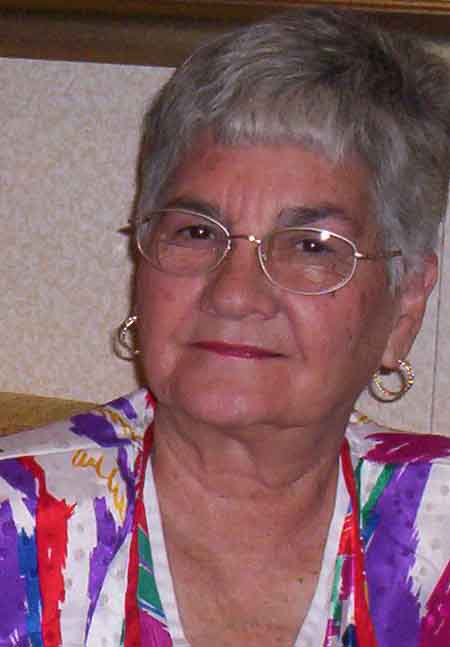 Squarely Pegged
By Peggy McCracken
<!=====paste copy here==========================>
Pound note value
more than a buck
Digging through the paper piles in my home office, I came across a 10-pound note that I brought home from England seven years ago when my siblings and I flew across the ocean to visit our baby brother, Jerry Before we left the airport in Birmingham, England, I tried to leave all my British notes and coins with Jerry, but somehow that one made it across the ocean. I have been trying to decide what to do with it since. Being used to greenbacks, I don't immediately recognize the pastel colors as money, hence I almost tossed it in the trash several times.
Queen Elizabeth (a younger model) smiles out from the front of the note, and Charles Darwin graces the back, along with some of the flora and fauna he studied in forming his theory of evolution.
Despite the recent economic downturn, a note just like it is being offered for sale on e-bay, with an opening bid of $50. I think it was worth $60 when I got it, so it looks like the dollar has lost ground against the British pound. I found a bunch of other foreign money for sale on e-bay. I should be thankful it is not an Indonesian Rupee. Bidders are offering $1 for 5000 rupees. At least somebody's economy is worse off than ours.
No doubt the economic downturn we are experiencing is affecting world markets, and we could be in for a worldwide recession. Maybe I will hang on to Queen Elizabeth and Charles Darwin until I really need grocery money, or until it would pay for a tank of gasoline. Not that I could spend it here, but there's always e-bay.
It's unsettling trying to spend money from another culture when you don't know the value of anything, including the money. In Sahuayo, Mexico it took about six pesos to equal one dollar. In England, it took six dollars to equal one pound.
While I was in Cozumel, on Mexico's Yuccatan peninsula, I could spend dollars, but since the cash registers and gas pumps displayed amounts in pesos, I was always confused. Granddaughter Dana told me I got cheated at the gas pump when the attendant told me I owed $10. Her brain was faster than mine at translating pesos to dollars. At the airport, when the taxi driver offered me change in pesos, I told him just to keep it. I had no way to spend it back home. That little $7 taxi ride cost me $20.
It is much easier to use a credit card. At least until I get home and find out that a charge was added for using a domestic card in a foreign country.
Here's an idea. Why don't I just stay home?
"Rescue me, O Lord, from evil men ... " Psalm 140:1a
EDITOR'S NOTE: Peggy McCracken is Enterprise columnist and feature writer. Contact her at peg2@pecos.net <!==========end copy==================>
---
Pecos Enterprise
York M. "Smokey" Briggs, Publisher
324 S. Cedar St., Pecos, TX 79772
Phone 432-445-5475, FAX 432-445-4321
e-mail news@pecos.net
Associated Press text, photo, graphic, audio and/or video material shall not be published, broadcast, rewritten for broadcast or publication or redistributed directly or indirectly in any medium.
Copyright 2003-04 by Pecos Enterprise
---