|
Weekly Newspaper and Travel Guide
for Pecos Country of West Texas
Opinion
Tuesday, November 11, 2008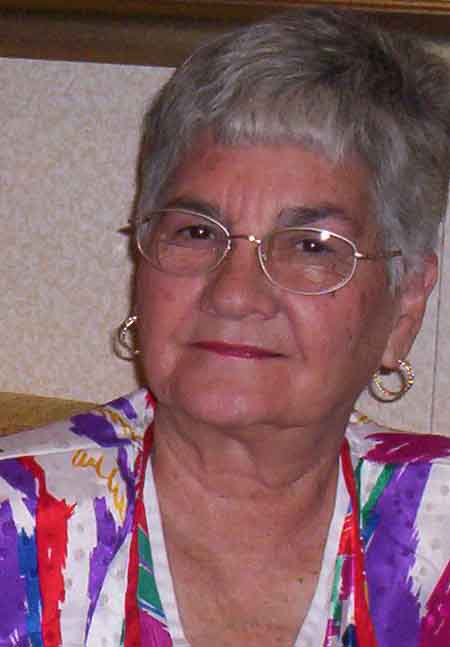 Squarely Pegged
By Peggy McCracken
<!=====paste copy here==========================>
Old fashioned method
saves green tomatoes
Did the freeze catch you with your green tomatoes on the vine? I had mine covered up, but they got nipped anyway. I managed to salvage them to make chow-chow and a green tomato pie.
You youngsters probably never heard of chow-chow. It is a relish made with green stuff like cabbage, peppers and onions, and it's great with red beans. Gardeners gather their green tomatoes and bell peppers when a freeze is eminent and go to the store for cabbage and onions. You need some pickling spices, vinegar and brown sugar to make a tasty mix that will keep all winter.
Of course, you have to cook and can it. Since it has vinegar, you don't have to use a pressure canner, but can seal up the jars using a boiling-water bath for about 15 minutes.
My cooker died several years ago, so I went to Gibson's for a stock pot. Lacking a round wire rack for the jars to rest on, I used surplus canning rings to line the bottom. That keeps the jars from direct contact with the hot pan bottom, which could cause them to crack.
Having given up canning these past few years, I had discarded most of my jars and lids, but did find just enough for the small batch of chow-chow. After their water bath, I set them on the counter, and I could hear them pop as the lids sealed. That is a good sound, because you know the contents are preserved until you are ready to eat them.
Peggy Lynn made the green-tomato pie, mixing in a few apples. Man, it is delicious. The tomatoes take on an apple flavor, yet have a little kick of their own. It is a lot of trouble to cook from scratch and to preserve stuff you have grown in your own garden, but the satisfaction is worth the sacrifice. We are still eating peaches from the August harvest. Mmmm good!
Maybe we will collaborate on the cookbook I have been wanting to write, since she can actually cook. Not that there is a dearth of cookbooks on the market. I have a whole library of them from my critique-writing days, and each one has a unique slant. We've searched those promising better health, because for the next few months I am depending on diet and prayer to keep my cancer at bay and improve my circulation. No chemo; no radiation; no male hormones. Just a strong immune system.
"You are what you eat," I have read many times, and I believe it. We will know in a few months how well it works.
"I have heard your prayer and seen your tears; I will heal you." 2 Kings 20:5b
EDITOR'S NOTE: Peggy McCracken is Enterprise columnist and feature writer. Contact her at peg2@pecos.net <!==========end copy==================>
---
Pecos Enterprise
York M. "Smokey" Briggs, Publisher
324 S. Cedar St., Pecos, TX 79772
Phone 432-445-5475, FAX 432-445-4321
e-mail news@pecos.net
Associated Press text, photo, graphic, audio and/or video material shall not be published, broadcast, rewritten for broadcast or publication or redistributed directly or indirectly in any medium.
Copyright 2003-04 by Pecos Enterprise
---