|
Weekly Newspaper and Travel Guide
for Pecos Country of West Texas
Opinion
Tuesday, June 10, 2008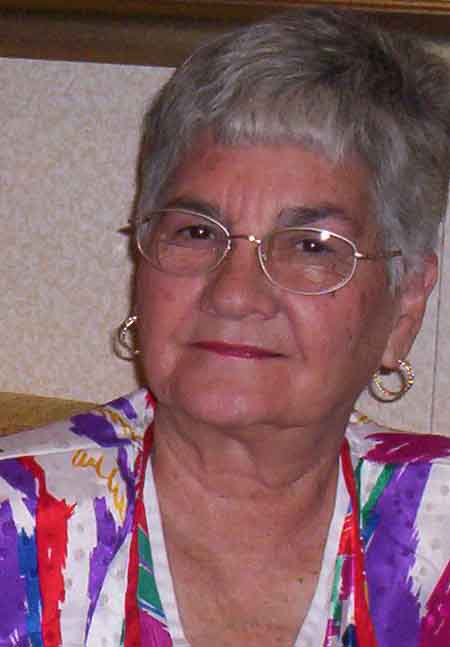 Squarely Pegged
By Peggy McCracken
<!=====paste copy here==========================>
Word puzzles puzzle
student of languages
Crossword puzzles have replaced Sudoku as my diversion of choice when I am idle for a few minutes. Like my late husband, I find my brain has to have something to do at all times, so I can't even eat without reading or working a puzzle.
Sudoku, the numbers game, fascinated me for a while, but once I got the hang of it, I lost interest.
I never liked crossword puzzles, despite being a wordsmith of sorts. They seem like a waste of brainpower that could be put to better use. Yes, you learn a new word now and then, but it's much more entertaining to learn new words by reading.
Authors I enjoy paint word pictures with common words, throwing in a new one now and then to spice up the story. Usually, the context explains the word's meaning, so I don't have to go to the dictionary to get a clearer picture.
You might think a writer would keep a dictionary handy, but I don't. I didn't like looking up the definition of words when I was in grade school, and I still don't. I prefer to use words any third grader would understand.
However, my recent crossword puzzle efforts have made me realize how closely related different languages are. For example, this week I had a six-letter word starting with L. The clue was "soap suds," and the only word I could think of was the Spanish "laver," which I believe means to wash. That didn't fit, and the answer turned out to be "lather."
Now, those words appear to be closely related, so I went to the dictionary to look up the word "lather" to see if it is derived from "laver." My dictionary says it is from the Anglo-Saxon "leathor," which means soap.
If I chose to dig further, I'll bet I would find both words derive from the same Latin word. I know nothing about Latin, so won't pursue that avenue.
The more I read and work puzzles, the more I notice the relationship of English to other languages. Just like the United States is a hodgepodge of cultures, so English is a hodgepodge of languages.
By the way, I have three levels of crossword puzzles working. All are books that Leon was working on or left on the shelf because they were too easy for him. I use an easy one on the dining table, and finish at least one puzzle while eating. Most of the time I don't have to look up any answers.
In one bathroom, I have a medium-difficulty book that I can get about half the words without looking up the answers. In the other bathroom is one that has such off-the-wall clues that I can get only a few answers. This type of puzzle used to drive me crazy, but now I just go to the answer page for help. Maybe that's cheating, but I call it learning new words.
Sometimes I don't know what the new words I learned mean, such as this clue, "grampus." The answer is "orc." Now what does that mean? My little dictionary doesn't even have it, and this version of Word doesn't have a thesaurus. If you know, please email me the answer.
"Do not snatch Your word of truth from me, for my only hope is in Your laws." Psalm 119:43, NLT
EDITOR'S NOTE: Peggy McCracken is Enterprise columnist and feature writer. Contact her at HYPERLINK "mailto:peg2@pecos.net" peg2@pecos.net\ <!==========end copy==================>
---
Pecos Enterprise
York M. "Smokey" Briggs, Publisher
324 S. Cedar St., Pecos, TX 79772
Phone 432-445-5475, FAX 432-445-4321
e-mail news@pecos.net
Associated Press text, photo, graphic, audio and/or video material shall not be published, broadcast, rewritten for broadcast or publication or redistributed directly or indirectly in any medium.
Copyright 2003-04 by Pecos Enterprise
---