|
Weekly Newspaper and Travel Guide
for Pecos Country of West Texas
Opinion
Tuesday, June 3, 2008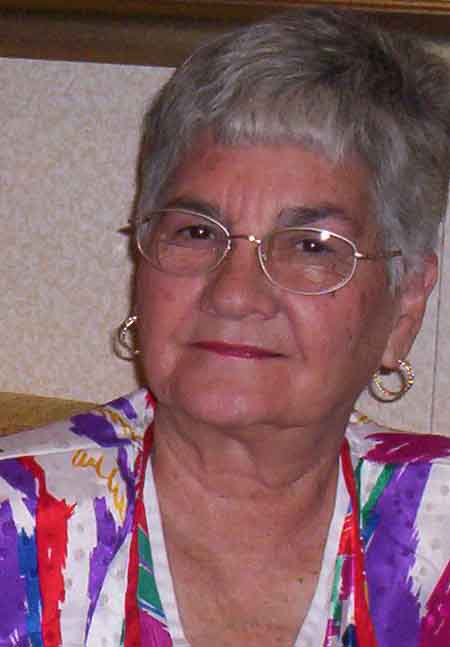 Squarely Pegged
By Peggy McCracken
<!=====paste copy here==========================>
Heat canít stifle
grandmother love
Smokey thinks I donít fit the profile of a gushing great-grandmother. Iím here to tell you, I am as gushy as the next one when one of my greats shows up. Two of them were here this weekend.
Jacen Drake is the latest addition to the McCracken line, and he will carry on the name for his late great-grandfather Leon. At two weeks old, he is a lightweight, serious as a heart attack, but precious in my sight. Jason and Deanna spent five years preparing for him, and they enjoy the parent role.
Photos available on request.
Jasmine came from Del Rio with David and Helen. The Number 1 great-grand is 12 and a beauty. They all went on to Midland Saturday to spend the night with her mother, Amanda, and sister Cieara.
Oh, and Buford the dog came, too. I left the chickens penned up so he couldnít get to them, but he scared the feathers off them anyway. Jason asked where they lay their eggs, and I lifted up the overturned wheelbarrow to show him a nest with three eggs. I scrambled two of them for his breakfast.
Jason and David teamed up to entertain us with music. David can play two phrases on the piano. One has a boogie-woogie beat, and the other is Chopsticks Revels, which I have heard so many times it gives me nightmares. He taught them both to Jason as he learned to play bass guitar.
ďWe have created another monster,Ē I told Jasmine as they repeated the two phrases over and over. Then Jason got on the digital piano and tried out every button, playing one note over and over in piano mode, organ, guitar, strings, wood bass, and on and on. Even choir, which reproduces the human voice fairly accurately. I should have whipped out the violin to add to the cacophony. Jasmine could have jangled the tambourine.
It was all good fun, and I look forward to the day when little Jacen can join the band. He probably inherited his grandmother Helenís singing talent, so he can be our lead singer.
Sister Mary Walling had planned to come from San Angelo to visit for a few days, but decided to wait until it gets cooler. I told her that will be October. It has been unbearably hot, and my swamp cooler only makes the house 20 degrees cooler than the outside. So when itís 111 outside, I am sweating out 91 humid degrees. God, please send rain!!
The chickens stayed in the shade Saturday and enjoyed wading in the mud hole I created for them. They like that cool water.
ďThe house of the wicked will perish, but the house of the godly will flourish.Ē Proverbs 14:11, NLT
EDITORíS NOTE: Peggy McCracken is Enterprise columnist and feature writer. Contact her at HYPERLINK "mailto:peg2@pecos.net" peg2@pecos.net <!==========end copy==================>
---
Pecos Enterprise
York M. "Smokey" Briggs, Publisher
324 S. Cedar St., Pecos, TX 79772
Phone 432-445-5475, FAX 432-445-4321
e-mail news@pecos.net
Associated Press text, photo, graphic, audio and/or video material shall not be published, broadcast, rewritten for broadcast or publication or redistributed directly or indirectly in any medium.
Copyright 2003-04 by Pecos Enterprise
---