|
Weekly Newspaper and Travel Guide
for Pecos Country of West Texas
Opinion
Tuesday, July 22, 2008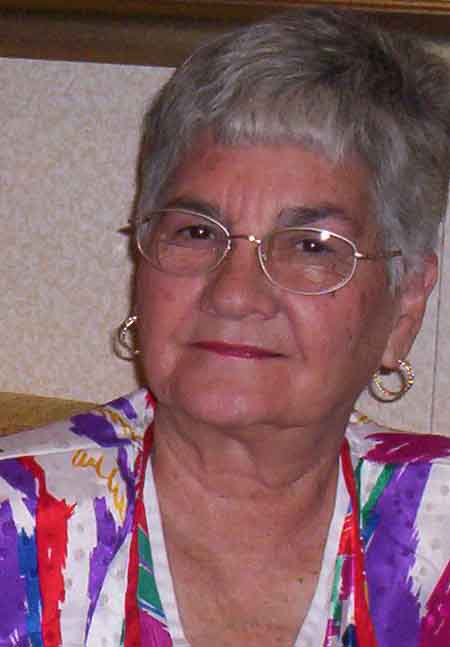 Squarely Pegged
By Peggy McCracken
<!=====paste copy here==========================>
Old files reveal
familiar names
What in the world is a Racket Store?
I found that name on an old photo of the building now known as the Pecos Senior Citizen's Center at Second and Cedar Streets.
Alton Hughes recorded in his first book of Pecos history that the Bowen-Joyce Co. occupied the building before it was sold to Pecos Mercantile in 1904. They stayed in the building two years, then moved a block west and built the huge store now occupied by Brownlee Hardware.
Floyd Brownlee bought the Pecos Mercantile hardware department when they liquidated in 1939, housed in the north part of the building at Second and Oak Streets. He later bought the rest of the building from George Vasquez after he closed Vasquez Furnishings.
Digging around in historical files stirs up more questions than answers. As I thumb through Alton's books, I marvel at his ability to take dry facts from old records and compile them into interesting stories about people and their doings. In the lengthy story about Pecos Mercantile, he mentions familiar names of shareholders, including W.E. Matthews, W.D. Cowan, J.B. Prewit, W.D. Johnson, F.W. Johnson. T.J. Hefner, Chas. Weinacht, Elmer Johnson and Mrs. Kate Kendall.
T.Y. Casey, treasurer, kept busy borrowing from and paying back banks almost daily, with W.D. Johnson as the go-between.
Alton reports that in 1911, Casey paid the first income tax under protest. For the year 1910, he reported gross income of $66,381.90 and paid $157.06 in tax.
"This statement and the payment of this tax is made under protest, as it is a discrimination against corporations and an unfair tax," Casey wrote on the back of the tax return.
One of the photos Alton borrowed from Barney Hubbs to illustrate the story includes employees Sid Lasley and Mamie Pruett Taggart in front of the original building.
Other employees of Pecos Mercantile in 1931 included Ray Lewis, general manager, Floyd Brownlee, L.J. Woods, Jack May, Frank Joplin, Lela McCullough, Flake Young, Harrison Beauchamp, J.E. Couch, Mrs.J.T. Jolley, Ed Armstrong, Luther Wilcox, Glen Wood, Mrs. B.A. Oden, Cecil Lee, I.G. Oden, Jess Welsch and Rose Briscoe.
The store sold everything from patent medicines to funerals for those the medicine couldn't cure. Hardware, clothing, Studebakers, groceries, furniture, dry goods, piece goods; you name it, they had it.
But no mention is made of rackets.
"Great are the works of the Lord; they are pondered by all who delight in them." Psalm 111:2, NIV
EDITOR'S NOTE: Peggy McCracken is Enterprise columnist and feature writer. Contact her at HYPERLINK "mailto:peg2@pecos.net" peg2@pecos.net <!==========end copy==================>
---
Pecos Enterprise
York M. "Smokey" Briggs, Publisher
324 S. Cedar St., Pecos, TX 79772
Phone 432-445-5475, FAX 432-445-4321
e-mail news@pecos.net
Associated Press text, photo, graphic, audio and/or video material shall not be published, broadcast, rewritten for broadcast or publication or redistributed directly or indirectly in any medium.
Copyright 2003-04 by Pecos Enterprise
---