|
Weekly Newspaper and Travel Guide
for Pecos Country of West Texas
Opinion
Tuesday, July 8, 2008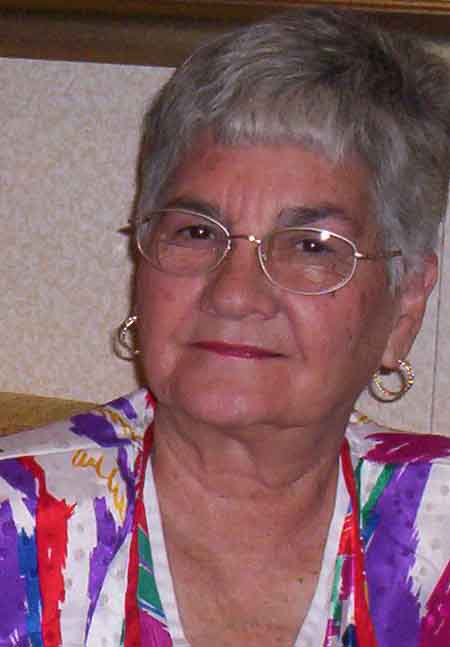 Squarely Pegged
By Peggy McCracken
<!=====paste copy here==========================>
Flowers bloom
along the way
Rain last week was royally welcomed. I got 1.5 inches on Sunday, and it all soaked in. The ground was so soft, the lawn felt like new carpet underfoot.
I hope it keeps raining until wildflowers bloom all over the countryside like they have done in the past when we had lots of rain. One year it rained about a week without letup, and the wildflowers were so pretty I burned rolls and rolls of color film.
If it does keep raining, that could be the end of the Pecos Cantaloupe as we know it, because rain at harvest time ruins the crop. We didnít have many acres planted this year, anyway. It looks like farming is about done for around Pecos.
I went this weekend to dry-land country, where they havenít had enough rain to keep the cotton alive. What little they did have recently came with so much hail that it ruined cotton in several fields. The hail could be a blessing, because insurance will pay for hail damage. I donít think you can insure against dry weather.
One year it rained on me as I traveled northeast to the triennial Flomot homecoming. I didnít dare pray for it to stop, because I knew the farmers and ranchers needed moisture. We did a little dancing in the rain and enjoyed every minute of it.
Iíll have a more detailed report on my trip and the Flomot homecoming later. Maybe I can report that it rained so much the bridges over Quitaque Creek washed out.
It was 1950 when the bridge between Flomot and Turkey washed out during a flood. At that time there was no bridge upstream, where we crossed in wet sand on the way to Quitaque. The highway department has since built a concrete bridge that looks like it would withstand a pretty swift stream.
They also paved a road alongside the creek up the caprock to South Plains. I must take that road someday just to view the scenery. It has to be breathtaking.
When Leon and I moved from that beautiful country to Pecos, I thought I could never learn to like this barren pile of caliche. Now I wouldnít trade it. Especially when the wildflowers bloom.
ďBe at rest once more, O my soul, for the Lord has been good to you.Ē Psalm 116:7, NIV
EDITORíS NOTE: Peggy McCracken is Enterprise columnist and feature writer. Contact her at peg2@pecos.net <!==========end copy==================>
---
Pecos Enterprise
York M. "Smokey" Briggs, Publisher
324 S. Cedar St., Pecos, TX 79772
Phone 432-445-5475, FAX 432-445-4321
e-mail news@pecos.net
Associated Press text, photo, graphic, audio and/or video material shall not be published, broadcast, rewritten for broadcast or publication or redistributed directly or indirectly in any medium.
Copyright 2003-04 by Pecos Enterprise
---