|
Weekly Newspaper and Travel Guide
for Pecos Country of West Texas
Opinion
Friday, December 19, 2006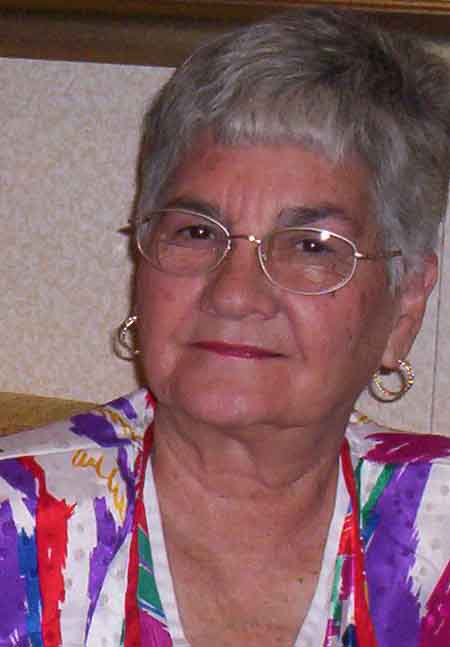 Squarely Pegged
By Peggy McCracken
<!=====paste copy here==========================>
All I want for Christmas
Is my one front tooth
Like a little kid anticipating Santa's arrival, I have waited with bated breath for a new front tooth to close the gap in my smile. This morning, I awoke early, jumped out of bed and rushed to Dr. Pharaoh's office in my jogging suit to have it installed.
Drat! The tooth arrived, but with a flaw that would have caused it to break just like the previous crown and two bonding jobs. So here I sit, unsmiling, still awaiting Santa Claus. It's probably my fault for being so like Scrooge.
After last week's column about gift giving, I should have received a white elephant gift at the office Christmas party Friday. Not so. Mary Ann gave me a lovely sweater set that is so soft and cuddly, I was tempted to wear it to bed. Got lots of compliments on it at church Sunday.
Now I am almost ashamed of myself for being such a tightwad. That didn't stop me from mailing my St. Louis grandchildren their inexpensive gifts this morning. The Post Office's prepaid boxes cost almost as much as the unwrapped gifts. But it's the thought that counts, right? I gave them something I thought they would enjoy, and would think of me when playing a word card game or watching Christmas classics.
I did make the long trip to St. Louis for a pre-Christmas visit. Scott, Laura and great-grandson Houston met me at the airport and drove me to the house I am preparing to put on the market. We had a nice visit, and I let Houston get to know me so that when we celebrated his birthday on Saturday, we could sit in the floor and play with his new toys. And pose for pictures, of course.
Granddaughter Dana, who visited me last summer, wielded the digital camera, snapping photo after photo. I was careful to keep my mouth shut for all photos but one that someone surreptitiously took while I was smiling. I hope Laura erases that from the photo gallery she posted on the Kodak web site.
Houston is so cute and cuddly. Two loving parents, doting aunts and uncles, and lots of grandparents have given him a sunshine personality. I am proud he is named for my father.
Although the trip went well, it still caused stress, and I think that is what caused my tooth to break again. You may recall that it broke just as I was getting ready to go on a cruise to Alaska. This time it broke as the date neared for me to go to St. Louis. I must grind my teeth in my sleep and cause them to break.
If you see me before I get that gap in my smile closed, don't be surprised if I just nod my Merry Christmas greeting.
"Charm is deceptive, and beauty is fleeting; but a woman who fears the Lord is to be praised." Proverbs 31:30, NIV <!==========end copy==================>
---
Pecos Enterprise
York M. "Smokey" Briggs, Publisher
324 S. Cedar St., Pecos, TX 79772
Phone 432-445-5475, FAX 432-445-4321
e-mail news@pecos.net
Associated Press text, photo, graphic, audio and/or video material shall not be published, broadcast, rewritten for broadcast or publication or redistributed directly or indirectly in any medium.
Copyright 2003-04 by Pecos Enterprise
---