|
Weekly Newspaper and Travel Guide
for Pecos Country of West Texas
Opinion
Tuesday, December 5, 2006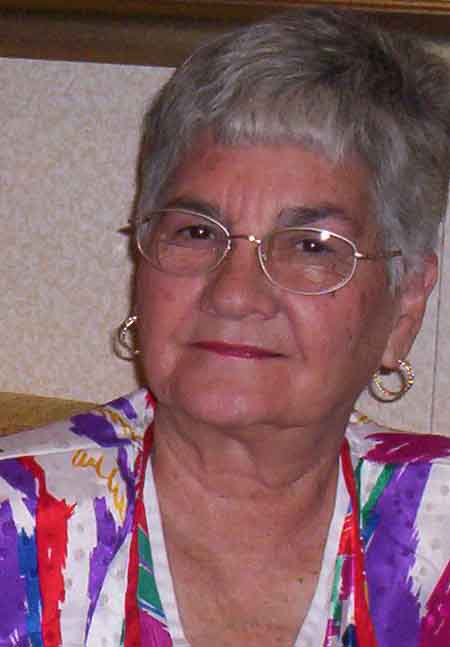 Squarely Pegged
By Peggy McCracken
<!=====paste copy here==========================>
Prescription coverage
not worth the hassle
If youíre under 65, skip over to the sports page. This wonít interest you.
Now that we oldsters are alone, letís talk about Social Security and the bureaucratic boondoggle called Medicare Part D, supposedly insurance for prescription drugs.
Have you ever in all your years seen anything like the mess created by the prescription drug program? Anyone who has lived as long as we have knew, or should have known, that when the government got involved in paying for medication, a nightmare was inevitable.
I wonít try to untangle the mess, but I would like to vent about the hassle it has caused me. The first hassle was the signup, of course. I got solicitations from several providers, and without much comparing chose Blue Cross/Blue Shield because of their track record, and because they cover the few prescriptions I use. Though I didnít expect much help, I didnít dare refuse the coverage because a catastrophe could happen and Iíd be up a creek without it.
It took awhile to study the materials and determine that I needed only the basic coverage, for which $286 in premiums returns about $1500. They donít tell you that up front, and it would be next to impossible to figure it out. I made the calculation only after I fell into the donut hole and will get no further benefits this year.
So far, Blue Cross has paid off without question except when the computer went ballistic and kicked out a bunch of clients, including me. I had to re-enroll to get back online.
Then the oddest thing happened, and I havenít gotten to the bottom of it yet. Social Security sent me notice in October that they would no longer deduct premiums from my check. And they refunded the eight months worth of premiums they had already withheld. No explanation.
I thought maybe they hadnít paid Blue Cross, but when I checked, I found my premium is paid up through December, and I have a credit of $102. Now what do you suppose the Social Security people are thinking? The other shoe will drop one of these days, and they will demand that money back, I am sure.
They havenít told me yet, but I learned we pensioners are getting a 3.3 percent COLA increase in 2007. COLA is supposed to stand for ďcost of living,Ē but our dear bureaucrats have figured out a method for figuring inflation that keeps it far below the real cost of living. I figure my increase will amount to just about enough to pay my Medicare Part D premiums, if I have to pay them at all. Maybe I am getting a free ride. That would be a first.
ďGrandchildren are the crowning glory of the agedÖĒ Proverbs 17:6a, NLT
EDITORíS NOTE: Peggy McCracken is Enterprise business manager. Contact her at peg2@pecos.net <!==========end copy==================>
---
Pecos Enterprise
York M. "Smokey" Briggs, Publisher
324 S. Cedar St., Pecos, TX 79772
Phone 432-445-5475, FAX 432-445-4321
e-mail news@pecos.net
Associated Press text, photo, graphic, audio and/or video material shall not be published, broadcast, rewritten for broadcast or publication or redistributed directly or indirectly in any medium.
Copyright 2003-04 by Pecos Enterprise
---