|
Weekly Newspaper and Travel Guide
for Pecos Country of West Texas
Opinion
Tuesday, August 29, 2006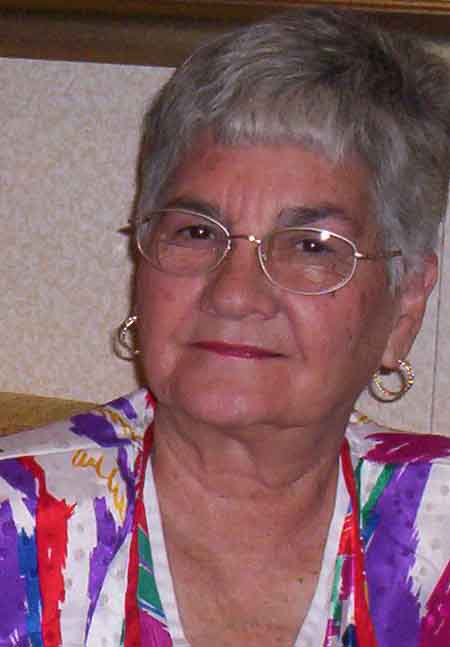 Squarely Pegged
By Peggy McCracken
<!=====paste copy here==========================>
Manage your pain
without taking pills
Researching cancer pain and how to treat it, I found that pain medication may cause as many problems as it solves. Then, on the American Cancer Society web site, I discovered these techniques for relieving pain without medication. They seem worth trying.
Relaxation relieves pain or keeps it from getting worse by reducing tension in the muscles. It can help you fall asleep, give you more energy, make you less tired, reduce your anxiety, and help other pain relief methods work better. Some people, for instance, find that taking pain medicine or using a cold or hot pack works faster and better when they relax at the same time.
Open your eyes and stare at an object, or close your eyes and think of a peaceful, calm scene.
With the palm of your hand, massage near the area of pain in a circular, firm manner. Avoid red, raw, or swollen areas. You may wish to ask a family member or friend to do this for you.
Inhale/ tense, exhale/ relax:
Breathe in deeply. At the same time, tense your muscles or a group of muscles. For example, you can squeeze your eyes shut, frown, clench your teeth, make a fist, stiffen your arms and legs, or draw up your arms and legs as tightly as you can.
Hold your breath and keep your muscles tense for a second or two.
Let go! Breathe out and let your body go limp.
Biofeedback
Imagery
Imagery is using your imagination to create mental pictures or situations. The way imagery relieves pain is not completely understood. Imagery can be thought of as a deliberate daydream that uses all of your senses -- sight, touch, hearing, smell, and taste. Some people believe that imagery is a form of self-hypnosis.
Distraction
How to use distraction: Any activity that occupies your attention can be used for distraction. Distractions can be internal, for example, such as counting, singing mentally to yourself, praying, or repeating to yourself statements such as "I can cope." Or distractions can be external, for example, doing crafts such as needlework, model building, or painting. Losing yourself in a good book might divert your mind from the pain. Going to a movie, watching television, or listening to music are also good distraction methods. Slow, rhythmic breathing can be used as distraction as well as relaxation. Visiting with friends or family is another useful distraction technique.
Hypnosis
Skin Stimulation
Massage
Pressure
Cold or Heat
Menthol
Transcutaneous Electric Nerve Stimulation (TENS)
Acupuncture
Emotional Support and Counseling
ACS warns that anyone who has radiation treatments should avoid any pressure or massage on tender areas.
I have noticed that when I am distracted, such as now when I am working, I donít notice the pain in my head. And when I am sitting still with nothing to distract me, I can get relief by putting a little pressure on my face or neck. Havenít tried the other suggestions, but am sure they work. Prayer works best of all.
ďHoly, holy, holy, is the Lord God Almighty, who was, who is, and who is to come.Ē Revelation 4:8, TEV
EDITORíS NOTE: Peggy McCracken is Enterprise business manager. Contact her at HYPERLINK "mailto:peg2@pecos.net" peg2@pecos.net <!==========end copy==================>
---
Pecos Enterprise
York M. "Smokey" Briggs, Publisher
324 S. Cedar St., Pecos, TX 79772
Phone 432-445-5475, FAX 432-445-4321
e-mail news@pecos.net
Associated Press text, photo, graphic, audio and/or video material shall not be published, broadcast, rewritten for broadcast or publication or redistributed directly or indirectly in any medium.
Copyright 2003-04 by Pecos Enterprise
---