|
Weekly Newspaper and Travel Guide
for Pecos Country of West Texas
Opinion
Tuesday, October 3, 2006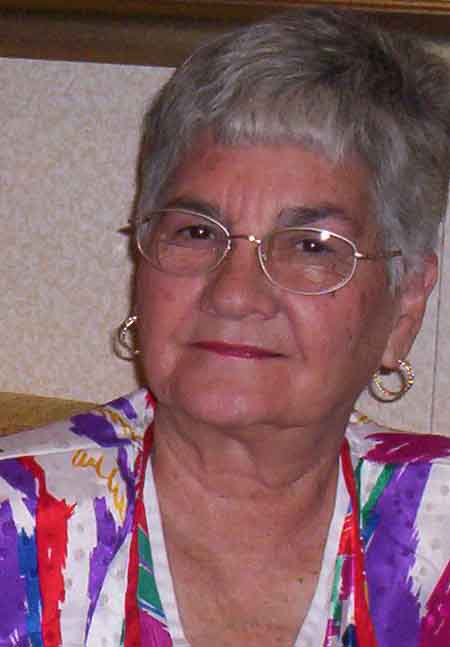 Squarely Pegged
By Peggy McCracken
<!=====paste copy here==========================>
Music is big part
of Sunday worship
Worship choruses greeted me Sunday as I entered Abundant Life Church at 1201 S. Ash. Pastor Ron Presson welcomed me at the door with a warm handshake and friendly smile. Gloria Cantu hugged me as I slipped in beside her to join the song service led by Rudy Martinez's praise team.
Some of the choruses were familiar, and I joined in with the aid of an overhead projector that displayed the words on a screen at the front of the auditorium. Those I didn't know, I was able to pick up after hearing the music.
Several familiar faces dotted the small congregation, though I probably couldn't have called one of their names without a memory jogger. John Jay and his wife, Elia, sat across the aisle. I have had lunch with Elia at Birdie Slack's house, and had met John at a funeral. His mother, Martha Jay, teaches piano and plays at First Baptist Church, so we have something in common. Rudy led the congregation as they sang Happy Birthday to John (He denied he is 70).
In fact, I don't know that anyone there besides me was over 70. Everyone seemed so young, and many had children beside them. That is much different from most of the congregations I have visited over the past year.
Another difference is the ethnic diversity. Although the service was in English, a majority of the worshipers were of Hispanic origin, with a few Anglos and Blacks mixed in. It has pretty much typifies the ethnic makeup of Pecos since its early days in the Airlawn Shopping Center.
I was pleased to have the pastor and prayer warriors gather around me to seek continued healing for my cancer. Every prayer helps, and I know I wouldn't be here today without them.
Prayer is the basis of the House of Prayer, which was my choice for worship a couple of Sundays ago. That little group is meeting temporarily at the Christian Home while their building across the street is undergoing repairs following a fire.
James Henderson always keeps my attention with his sermons and his expectation that the congregation participate with "amen," "preach on brother," and other encouraging words. He came in his prison uniform, as he had to return to work as soon as church was over.
I got in on the tailend of a Sunday school lesson taught by Bobby Bradley. Although I spend a lot of time with his wife, Velma, and had met Bobby, I didn't know he was such a good teacher.
Freddy Barton, the church deacon, received the offering and recorded it in a ledger. Rick Smith read a devotional passage.
Each church I have visited uses a slightly different worship format, but all preach from the same Bible and sing songs of praise to God our Father and glorify our savior, Jesus Christ. Some put more emphasis on the Holy Spirit than others do, but all agree on the essentials.
I haven't finished my rounds yet. At last count, there were more than 20 churches in Pecos. It looks like God is going to let me live to visit them all.
"This is what he commands: that we believe in the name of his Son Jesus Christ and love one another, just as Christ commanded us." I John 3:23, TEV
EDITOR'S NOTE: Peggy McCracken is Enterprise business manager. Contact her at HYPERLINK "mailto:peg2@pecos.net" peg2@pecos.net <!==========end copy==================>
---
Pecos Enterprise
York M. "Smokey" Briggs, Publisher
324 S. Cedar St., Pecos, TX 79772
Phone 432-445-5475, FAX 432-445-4321
e-mail news@pecos.net
Associated Press text, photo, graphic, audio and/or video material shall not be published, broadcast, rewritten for broadcast or publication or redistributed directly or indirectly in any medium.
Copyright 2003-04 by Pecos Enterprise
---