NEWS PAGES

Obituaries
Archive
Photos

ADVERTISING
Commerce
Classified
Economic Development
TRAVEL
Area Papers
West Texas
STAFF
Smokey Briggs
Jon Fulbright
Peggy McCracken
Rosie Flores

LINKS
Other Sites
|
Weekly Newspaper and Travel Guide
for Pecos Country of West Texas
Opinion
Tuesday, November 21, 2006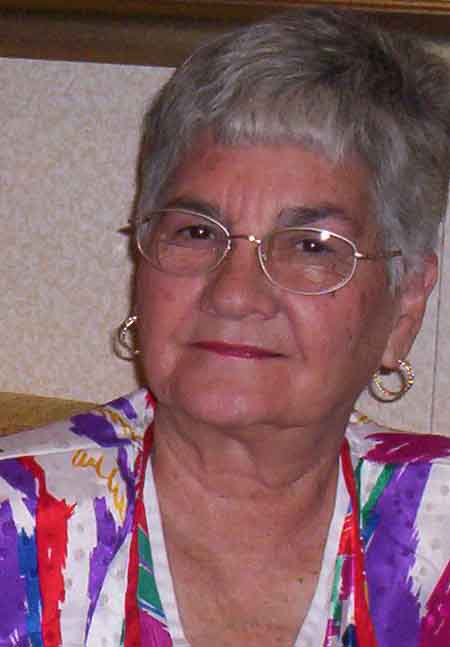 Squarely Pegged
By Peggy McCracken
<!=====paste copy here==========================>
Little yellow dog
chases the blues
Fido is sniffing the ground and wagging his tail. Occasionally he cocks his head as if he's listening for something. Now he sits up, blinking those cute black eyes and grinning. He keeps me company as I write, offering to help compose a letter and hiding in his little house when I reject him.
That's the kind of pet I like. He never barks for food, nor scratches at the door to go out. I don't have to take him to the kennel when I go out of town. His shots are always up to date, and a license hangs around is neck.
Best of all, he doesn't bark when another dog walks by or someone rings the doorbell. Look, he's staring off into the distance. I wonder what he sees? Now he pants to cool himself. His back leg scratches a flea.
That little yellow dog offers companionship with no strings attached. It's unrealistic, I know. Real companionship comes with a price tag. We have to invest time, energy and real caring in our relationships with family, friends and co-workers.
I am thankful for so many who have stood by my side this past year. Jackie sends me daily hugs with a warm, comforting "breast cancer" blanket. Joyce faithfully prays that I will suffer no pain from cancer in the bones. Kim takes me to the hospital and stays while I check into a room and answer silly questions. Amanda stops by on her break from phlebotomy clinics to find me safe in bed, angiogram over and no stent required. Nancy shows up just as I get the IV needle out and drives me home. Jerry feeds and waters my chickens. Lorna fills in at the office so I don't get bogged down in paperwork.
David arrives on his motorcycle to spend some quality time and clear up some "honey-do" jobs that require more muscle than I have these days. More family arrives for supper, bringing their own. You can't beat that for welcome company.
Doris sends her love and concern via e-mail. Brenda checks in despite her busy schedule. Mary, Gail, Walter and Jerry keep in touch daily with little family tidbits and the latest news about their friends. Peggy Lynn shines up our project house in St. Louis before moving to Texas. Dana graduates from high school, buys a nice used car and settles into a job serving her elders. Scott prospers in his house beautiful business while year-old Houston grows into a linebacker. Jason sell his mobile home and marks another birthday.
Velma, the "go-to" lady for prayer and just about anything else you need, calls regularly just to say, "I love you." And those three little words keep me going. I love you too.
"Lord, you have poured out amazing blessings on your land!" Psalm 85:1
EDITOR'S NOTE: Peggy McCracken is Enterprise business manager. Contact her at peg2@pecos.net <!==========end copy==================>
---



Pecos Enterprise
York M. "Smokey" Briggs, Publisher
324 S. Cedar St., Pecos, TX 79772
Phone 432-445-5475, FAX 432-445-4321
e-mail news@pecos.net

Associated Press text, photo, graphic, audio and/or video material shall not be published, broadcast, rewritten for broadcast or publication or redistributed directly or indirectly in any medium.
Copyright 2003-04 by Pecos Enterprise
---