NEWS PAGES

Obituaries
Archive
Photos

ADVERTISING
Commerce
Classified
Economic Development
TRAVEL
Area Papers
West Texas
STAFF
Smokey Briggs
Jon Fulbright
Peggy McCracken
Rosie Flores

LINKS
Other Sites
|
Weekly Newspaper and Travel Guide
for Pecos Country of West Texas
Opinion
Tuesday, November 7, 2006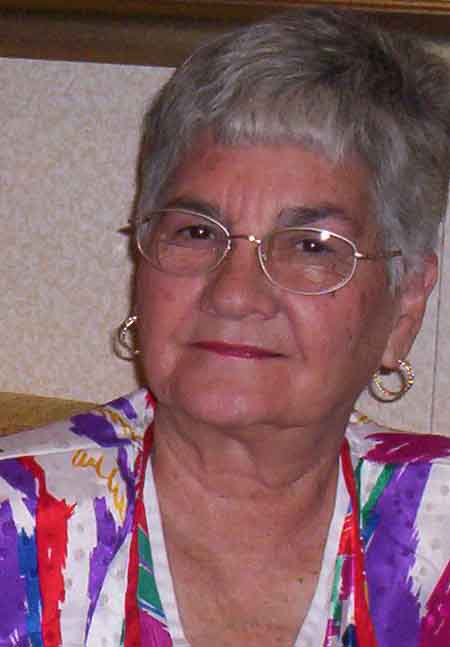 Squarely Pegged
By Peggy McCracken
<!=====paste copy here==========================>
Presidential voice
shatters big dream
Bill Clinton called again Sunday, wanting to chat about a man named Bell. The telephone bell woke me from an erotic dream, and I was in no mood to chat about Bells.
I know it's rude to hang up on an ex-President, but that's just what I did. Both times. I don't like to have my afternoon nap interrupted.
You know what I'm talking about, because you probably got the same call. Or dozens more like it. First, there is dead air on the line, then a voice comes on. "This is Bill Clinton. It's important that you vote Tuesday, and I want to tell you…" Click. "I've already voted, Bill, and what you have to say about Mr. Bell or anybody else is irrelevant."
Not that I'd be so rude as to hang up on an ex-President in person. That's what makes the new telemarketing system great. You don't hurt anybody's feelings when you just hang up on the computer that dialed you and walk away. No explanations, no apologies for being rude. Just "click."
I get one such call nearly every afternoon when I am about an hour into naptime. That means I am pulled from deep sleep to stumble down the hall, only to hear dead air. "Click."
Or sometimes I pause a few seconds and say "hello" again, just in case one of my hard-of-hearing friends didn't hear the first "hello." Then I hear a voice. "Satellite TV is…" Click.
Once I listened all the way through one such commercial. Guess I was bored that day. I didn't learn anything new, and I'm sure I forgot it two seconds later. My brain's recorder is like a tape that rewinds after each message. When the next message records, it erases the previous one. Maybe my brain's hard disk is full and it can't store any more data.
Wouldn't it be nice if those telemarketing computers ran out of disk space and stopped dialing calls right before they got to your name? Wonder if prayer has any effect on computers?
"Their own words will be turned against them, destroying them." Psalm 64:8, NLT
EDITOR'S NOTE: Peggy McCracken is Enterprise business manager. Contact her at peg2@pecos.net
Your View
Reader has problems with Contreras campaign
To the Editor:

I am surprised at Mr. Sam Contreras, as to try and pull the wool over people's eyes, by what they read about him in the Pecos Enterprise newspaper, dated Nov. 3, 2006. As well, as the people of Reeves County whose ears, that can hear his voice telling them, "I will continue to serve all the citizens of Reeves County with zeal." Also, he welcomes all citizens and will never deny anyone access to himself and staff. This might be true. This sounds like horse manure.

When, I did have a problem and went in person to discuss it with Mr. Contreras, he stated, to put my complaint in writing; which I did and I personally handed it to him. He stated that he would contact me shortly, thereafter upon completion of his investigation. But it has been over a year, now and I still haven't heard one word from him or his staff.

Therefore, in good conscience, I voted for Al Gomez, earlier this year and now I have voted for Robert Hanks; even though, I have never met Mr. Hanks and shook his hand and had him lie to my face. I have met you, Mr. Contreras and shook your hand and you have lied to me.

I do have documentation and a witness! So help me God! Sincerely,
STEVEN C. PINEDA <!==========end copy==================>
---



Pecos Enterprise
York M. "Smokey" Briggs, Publisher
324 S. Cedar St., Pecos, TX 79772
Phone 432-445-5475, FAX 432-445-4321
e-mail news@pecos.net

Associated Press text, photo, graphic, audio and/or video material shall not be published, broadcast, rewritten for broadcast or publication or redistributed directly or indirectly in any medium.
Copyright 2003-04 by Pecos Enterprise
---