|
Weekly Newspaper and Travel Guide
for Pecos Country of West Texas
Opinion
Tuesday, September 26, 2006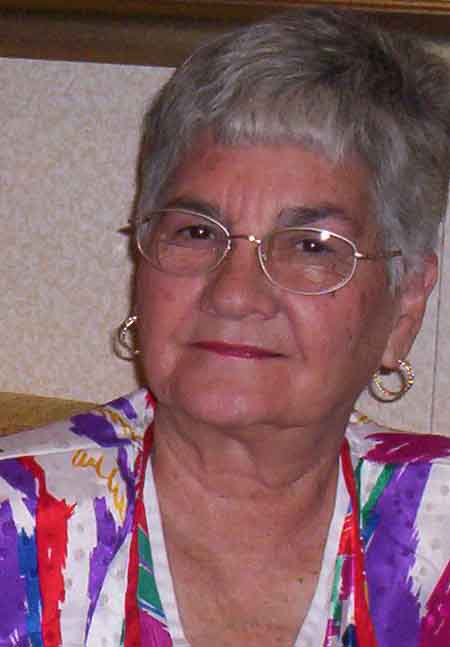 Squarely Pegged
By Peggy McCracken
<!=====paste copy here==========================>
Give next of kin
an ICE message
Velma Bradley never leaves home without her cell phone. That demanding critter plays a tune every time she comes to visit, whether at my office or my dinner table. She is within a few button pushes of family, friends and telemarketers day and night.
In that, she is typical. Everybody carries a cell phone these days. Women may leave their purse behind, but not their cell phone. Every other man you see has one clipped to his belt.
So a guy in England hatched a plan to use that evil necessity to notify the victim's next of kin after a traffic accident or illness requiring emergency care. The Cambridge-based paramedic has launched a national campaign with Vodafone to encourage people to store emergency contact details in their mobile phones.
By entering the acronym ICE - for In Case of Emergency - into the mobile's phone book, users can log the name and number of someone who should be contacted in an emergency.
Bob Brochie, 41, who has been a paramedic for 13 years, said: "I was reflecting on some of the calls I've attended at the roadside where I had to look through the mobile phone contacts struggling for information on a shocked or injured person.
"It's difficult to know who to call. Someone might have 'mum' in their phone book but that doesn't mean they'd want them contacted in an emergency. "
The campaign is also asking people to think carefully about who will be their ICE partner - with helpful advice on who to choose - particularly if that person has to give consent for emergency medical treatment.
By the bye, I checked this out to see if the email I received about it was a fraud and found it is legitimate, according to a fraud-busting web site, which says:
"This message of advice circulates via email forwarding and online forums. The message rapidly gained momentum in the wake of the London terrorist bombings of July 2005. Information in the message is valid and, in fact, the advice it contains is well worth heeding."
So successful has the campaign been in England that it has spread to the USA, according to an article in USA Today. In fact, when I forwarded this information to my son in Del Rio, he said he has been using the idea for a year.
That's just typical. He always picks up on new technology before I do. He knows I detest forwards, so had not mentioned it.
USA Today says that the International Association of EMTS and Paramedics are hoping people will get excited about the program, and a spokesman for Cellular Telecommunications and Internet Association-Wireless Network says the industry is definitely interested in joining the campaign.
***HOW TO ACTIVATE ICE***
Simply go to 'Contacts,' select 'Add New Contact,' enter the letters 'ICE' under the name followed by the telephone number of your next of kin (ensure both daytime and evening numbers are included if possible. Use ICE1, ICE2…)
ICE ADVICE
Make sure the person whose name and number you are giving has agreed to be your ICE partner
Make sure your ICE partner has a list of people they should contact on your behalf - including your place of work
Make sure your ICE partner's number is one that's easy to contact, for example a home number could be useless in an emergency if the person works full time
Make sure your ICE partner knows about any medical conditions that could affect your emergency treatment - for example allergies or current medication
Make sure if you are under 18, your ICE partner is either your mother or father or an immediate member of your family authorized to make decisions on your behalf - for example if you need a life or death operation
"Lord, who has believed our message?…" John 12:38b, NIV
EDITOR'S NOTE: Peggy McCracken is Enterprise business manager. Contact her at peg2@pecos.net
Your View
Vejil thanks community for support
To the Editor:

"Blessed be the Lord, who daily loadeth us with benefits, even the God of our Salvation."

I am so grateful and appreciative for your love and concern during my illness! I couldn't do it without you. I sincerely thank each and everyone who so willingly laboured in the benefit Brisket Plate Sale. If not for you, it would not have materialized. Thank you to those who donated, worked serving and those who are praying. Please remember my genuine affection for each one of you. From the inner most depths of my heart, I thank you.

"May the Grace of our Lord Jesus Christ, the love of God, and the communion of the Holy Spirit be with all." Love, Gilda Vejil, all the way from M.D. Anderson, Houston.

GILDA VEJIL <!==========end copy==================>
---



Pecos Enterprise
York M. "Smokey" Briggs, Publisher
324 S. Cedar St., Pecos, TX 79772
Phone 432-445-5475, FAX 432-445-4321
e-mail news@pecos.net

Associated Press text, photo, graphic, audio and/or video material shall not be published, broadcast, rewritten for broadcast or publication or redistributed directly or indirectly in any medium.
Copyright 2003-04 by Pecos Enterprise
---