NEWS PAGES

Obituaries
Archive
Photos

ADVERTISING
Commerce
Classified
Economic Development
TRAVEL
Area Papers
West Texas
STAFF
Smokey Briggs
Jon Fulbright
Peggy McCracken
Rosie Flores

LINKS
Other Sites
|
Weekly Newspaper and Travel Guide
for Pecos Country of West Texas
Opinion
Tuesday, September 19, 2006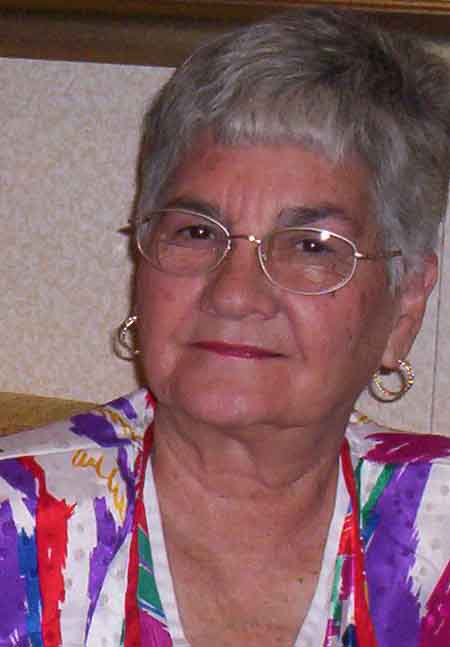 Squarely Pegged
By Peggy McCracken
<!=====paste copy here==========================>
Don't wear thongs
over your depends
Wilburn Martin was little more than a child himself when he began teaching school at Flomot, his alma mater. He was my coach for basketball, volleyball and softball most of my high school years, and we all loved him. Sister Gail calls him "Mr. Flomot," as he is always involved in whatever is going on, including the triennial homecoming celebration at the remains of the old schoolhouse and gym.
Since his wife, Trula Dale, died recently, Wilburn has done a lot of traveling and emailing. He sends forwards to Gail, and she shares the really good ones with siblings. I liked his latest because it something I can identify with.
Seems us older folks may not have a sense of what is appropriate to wear on the streets, and some wag suggests these combinations are a no-no:
1. A nose ring and bifocals 2. Spiked hair and bald spots 3. A pierced tongue and dentures 4. Miniskirts and support hose 5. Ankle bracelets and corn pads 6. Speedo's and cellulite 7. A belly button ring and a gall bladder surgery scar 8. Unbuttoned disco shirts and a heart monitor 9. Midriff shirts and a midriff bulge 10. Bikinis and liver spots 11. Short shorts and varicose veins 12. Inline skates and a walker And last, but not least...my personal favorite 13. Thongs and Depends
I didn't get that last one at first. Did you? Thongs, to me, are shoes, aka "floppies," which can be dangerous footwear for seniors. Taking a second look at it, however, I am guessing they mean "thong" as in underwear. Now I get the picture.
My younger brother, who just celebrated his 67th birthday, sent this link to a ditty about aging that touched me.

Here are some excerpts:

Old age, I decided, is a gift. I am now, probably for the first time in my life, the person I have always wanted to be. Oh, not my body! I sometimes despair over my body: the wrinkles, the baggy eyes, and the sagging butt.

…I will walk the beach in a swim suit that is stretched over a bulging body, and will dive into the waves with abandon if I choose to, despite the pitying glances from the bikini set.

…As you get older, it is easier to be positive. You care less about what other people think. I don't question myself anymore. I've even earned the right to be wrong.

… I am not going to live forever, but while I am still here, I will not waste time lamenting what could have been, or worrying about what will be but will continue to rejoice in what was.

author unknown

"…forgetting those things which are behind, … I press toward the mark for the prize of the high calling of God in Christ Jesus. " Phil 3:13-14,KJV

EDITOR'S NOTE: Peggy McCracken is Enterprise business manager. Contact her at peg2@pecos.net
Your View
Citizen wants a change for Reeves County
Dear Editor:

I would like to address Mr. Sam Contreras and ask him why he has not considered tending his resignation to the City of Pecos as City Financial Advisor. Mr. Contreras your incompetence and lack of judgment is costing the citizens of our community their hard earned money. The citizens of Pecos are already sacrificing to pay the huge increase in water rates at your recommendation. According to you that was the only option there was in order pay for some overdue grants that the City has a debt on. Did you fail to realize that the wage scale for the majority of our working families in Pecos cannot support a monthly water bill double in size of what they were used to paying on their limited budget and paychecks? There are so many people sacrificing right now to pay the high cost of their water imposed on them at your suggestion and advise to the City to raise water rates. You for one are not burdened with that problem as you are not even an independent homeowner in Pecos and do not sacrifice to pay for water.

Another costly mistake came to light that has put the city in an $80,000.00 deficit that citizens of the community will have to bear. Where is the community expected to go to find the funds to pay for costly mistakes of this magnitude because of your inadequate and incompetent advise and recommendations. Your "I am sorry, I made a mistake," will not suffice, your resignation probably would, before you cost this City surviving on a deficit anymore money.

So I ask you on behalf of some concerned citizens of Pecos are you really professionally prepared to run the County? And do you really possess the leadership qualities needed as County Judge? Is this the kind of financial decisions the residents of this county expect to encounter under your leadership? Reeves County needs a change, Reeves County is ready for a change, but the change this County needs is to elect someone that can make sound decisions and work to repair our damaged County, and judging by your track record, and published decision making, and in my opinion you are not a fitting choice. Please consider honoring the people of Pecos with your resignation.

Sincerely a friend and concerned citizen,
Sue Ybarra <!==========end copy==================>
---



Pecos Enterprise
York M. "Smokey" Briggs, Publisher
324 S. Cedar St., Pecos, TX 79772
Phone 432-445-5475, FAX 432-445-4321
e-mail news@pecos.net

Associated Press text, photo, graphic, audio and/or video material shall not be published, broadcast, rewritten for broadcast or publication or redistributed directly or indirectly in any medium.
Copyright 2003-04 by Pecos Enterprise
---