NEWS PAGES

Obituaries
Archive
Photos

ADVERTISING
Commerce
Classified
Economic Development
TRAVEL
Area Papers
West Texas
STAFF
Smokey Briggs
Jon Fulbright
Peggy McCracken
Rosie Flores

LINKS
Other Sites
|
Weekly Newspaper and Travel Guide
for Pecos Country of West Texas
Opinion
Tuesday, September 12, 2006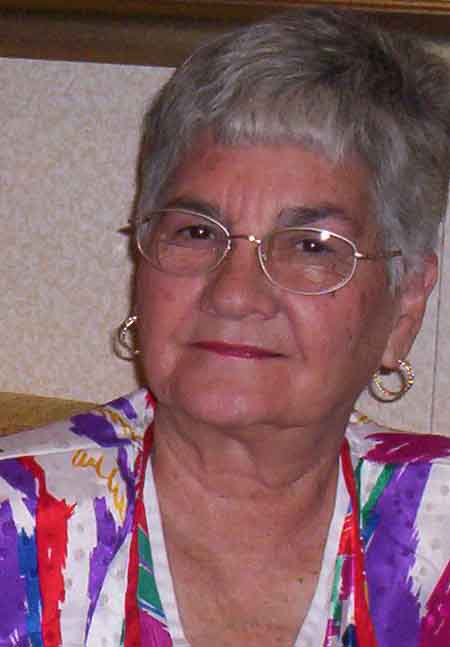 Squarely Pegged
By Peggy McCracken
<!=====paste copy here==========================>
Hibernating hen
comes back to life
My heart almost stopped Monday morning when I went to snatch my setting hen from her hidden nest in Jerry and Emma Workman's carport next door. I could see her sitting still underneath sacks of building materials and behind paint cans. When I knelt on the pallet and reached in to get her, she felt dead.
"I've waited too long," I thought. I had her coop all ready, with straw on the floor, a nest, water and grain. I thought she would stay in the coop for awhile before she came out of hibernation, which I suppose made her feel dead.
As I drew Blackie from of her hideout, she moved slightly, but did not offer to peck my gloved hands. She didn't stir when I set her in a cage and latched the door, but before we reached my back gate, she was fully alive and trying to kick the door down.
Before letting her out of the cage, I candled Blackie's seven eggs for embryos, just in case she had found a rooster in the neighborhood. She hadn't, so I threw them away unopened. (Have you ever smelled a rotten egg?)
I set the cage in front of the coop and opened the door. Out came Blackie like a shot. She bounced off the far wall of the coop, then hit the trap door that I thought was secured. Down it went, and out she went into the fenced and covered chicken yard.
Her two chicks were surprised to see her, and clung together as if waiting to see what she would do. She pecked a few bugs off a careless weed, then headed for the fence to look for an opening to escape.
After several days of watching the two chicks-turned-chickens trying to get through, over or under the fence, I feel that Blackie is fairly secure. There are a few weak spots where she could dig under or shake open the joined wires, but I am hoping she will give up pretty quickly and settle down in her safe and secure home.
One of the chicks, which I will call Yellowneck, has been crowing for about a week, making me think I had two roosters. However, I haven't caught Redback crowing, so maybe I have a pullet after all. Time will tell. So far, no eggs have appeared in the nest.
After Blackie has had time to regain her strength, I may borrow some fertilized eggs from Laura Briggs and let her hatch another brood. Apparently the mothering instinct is so strong, she will do anything to get babies. Even to setting on rotten eggs.
"There are three things that are never satisfied, four that never say, 'Enough!': the grave, the barren womb, land, which is never satisfied with water, and fire, which never says, 'Enough!'" Proverbs 30:15, NIV
EDITOR'S NOTE: Peggy McCracken is Enterprise Business Manager. Contact her at peg2@pecos.net <!==========end copy==================>
---



Pecos Enterprise
York M. "Smokey" Briggs, Publisher
324 S. Cedar St., Pecos, TX 79772
Phone 432-445-5475, FAX 432-445-4321
e-mail news@pecos.net

Associated Press text, photo, graphic, audio and/or video material shall not be published, broadcast, rewritten for broadcast or publication or redistributed directly or indirectly in any medium.
Copyright 2003-04 by Pecos Enterprise
---