|
Daily Newspaper and Travel Guide
for Pecos Country of West Texas
Opinion
Tuesday, May 21, 2002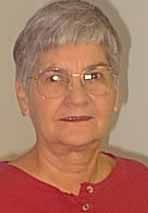 Squarely
Pegged
By Peggy McCracken
<!=====paste copy here==========================>
Trip back in time
Refreshes spirit
"Ride a cock-horse
To Banbury Cross,
To see a fine lady
Upon a white horse;
With rings on her fingers
And bells on her toes,
She shall have music
Wherever she goes."
That little Mother Goose rhyme is one of the souvenirs I brought home from a week's vacation in England. My older brother, two sisters and I stayed at the Banbury Cross Inn, just three blocks from the cross in the nursery rhyme. I found a pocket-size Mother Goose book in a charity shop down the street for 20 pence and bought it for my great-grandaughter, Jasmine.
Walter, Mary, Gail and I went to England to visit our baby brother, Jerry, who married Pat while stationed there with the Air Force. He has since retired and lives at Brackley, just 30 minutes down the road from Banbury.
It was our first trip to our Mother Country, and Pat and Jerry showed us the sights. We spent one day in a little town along a canal, eating fish & chips (French fries), watching the ducks, touring a motor museum and browsing through several touristy shops.
Next day, we took a train into London, boarded the tube (subway) for Piccadilly Circus and rode a double-decker tour bus through historical downtown. Pigeons at Trafalgar Square, street performers at Leicester Square, speech makers in Hyde Park, Big Ben, London Bridge over the River Thames, Buckingham Palace, Westminster Abbey. Just a few of the famous places we saw and took photos of.
Then on Saturday, a beautiful, sunny day, we toured Warwick Castle and experienced 1000 years of history. I'm not a history buff, but seeing the wax figures in the castle's heart where armor was polished, horses shod and food cooked stirred my imagination. One scene with recorded dialogue shows the Earl of Warwick firing up his troops for the battle in which he lost his life. We climbed the mound to a lookout post on the River Avon. Stratford on Avon, Shakespeare's hometown, is just upriver from the castle.
Reading the castle's history after I got home, I learned that Ethelfleda, daughter of Alfred the Great, first used the mound as a defensive feature in AD914, when she ordered construction of a "burh" or earthen rampart to protect the small hill top settlement of Warwick. William the Conquerer added a fence and moat in 1068. Stone buildings and towers were added through the years.
As interesting as the history lessons were, we agreed that just hanging out together was the best part of the week. It was the first time we had been together as a quintet since our teens. We enjoyed visiting the pubs, attending the Church of England, playing cards and singing at Jerry's house _ and eating. I tried all the traditional dishes and enjoyed each one, even the mustard soup that stirred up my hay fever.
Walter's world travels helped ease the hassles of flying all day and all night, then driving on the wrong side of the road. Mary, the family boss, made a great social director. Gail was a calm and steady influence. They are great traveling companions.
Pat and Jerry picked the bed and breakfast for us, and it couldn't have been better. The new owners completely re-decorated the townhouse last fall, and they are charming hosts.
Oh, and I learned the history of Banbury Cross. It stands in the center of Banbury in a "roundabout" (traffic circle). Originally constructed by the Catholic church, that cross was destroyed by Oliver Cromwell. The current stone and metal cross was constructed later in honor of the wedding of Queen Victoria with a German prince.
So now you know what you would see if you rode a cock-horse to Banbury Cross.
"Suppose I were to rise with the sun in the east and then cross over to the west where it sinks into the ocean. Your hand would always be there to guide me. Your right hand would still be holding me close." Psalm 139:9-10, NIV
EDITOR'S NOTE: Peggy McCracken is Enterprise business manager and webmaster. Contact her at peg2@pecos.net
Our View
Don't miss out on the better parts of small town life
Pecos hosted another successful Relay for Life fundraiser for the American Cancer Society last weekend. In the coming weeks Pecos will host a first class PRCA rodeo, a pageant that is more involved than similar productions at towns 20-times our size, a week of festivities and parades, and an excellent melodrama.

Nearly every civic organization in town is involved in at least one of these events if not several or all. Each event also has specific groups that are the driving force behind them: the Rodeo Committee, the Women's Division of the Chamber of Commerce, the Windmill Square Players, the Chamber of Commerce, etc…

None of these events take place without a lot of hard work on the part of many volunteers.

Although the hours are often long, the rewards are great. Being part of these events in one way or another is one of the true hidden gems of living in a town the size of Pecos.

If you are not involved, you are missing out.

And so is Pecos. All of these organizations and events could use new members with fresh ideas.

If you are not involved with some sort of volunteer organization, committee or club in Pecos, give one a shot.

You will not be disappointed and Pecos will be that much better off.
Your View
Slavery in America
Dear Editor:
The fate of this great Nation is at risk. It is difficult to determine this based on recent evidence to the contrary. Recent articles in the Washington Post and the Los Angeles Times (May 10, 2002) tell of the sweeping move by the Department of Justice to move us back to the intent of the founding fathers as regards the Right of Individuals to Keep and Bear Arms. Though this is an historic event, vigilantly we must be inclined to logically conclude that the actions of those whose design to disarm us is also designed to enslave us.

Slavery can take on many forms. The most demonstrable form exists today in the form of the illegal import of women and children into the United States for the expressed purpose of bondage to illicit sex rings. Thousands of women and children have been promised an illegal entry through our borders to "freedom" when in fact through deception they are enslaved to masters. But more subtle forms exist in this age. Perhaps unnoticed to the "common" man, the subjugation by government and those whose influence upon the government in the name of security is bent on enslaving us all. And we, reasonably seeking a form of security, economically and bodily, wish for there to be reform to support such efforts based on our sensorial present need for the same.

But we must ask ourselves two questions. Are the efforts of leading political movers truly design to foster and cement our hopes of a true balance of liberty and security? And secondly, is there really such a thing as a true balance without a sacrifice in one or the other? Benjamin Franklin believed there could not be a balance, it was liberty or security.

In a world bent on the populist ideal of the creation of social democracies, it appears logical that we move toward the guarantee of security and its incumbent product of a watchful state run law enforcement effort to "protect" us from ourselves which is predicated upon the perception that we cannot govern ourselves. This runs contrary to the intent of the founding fathers and is not logical. The iconic metaphor of liberty at the front of their dialogue supported by the reality of subjugation in the name of security is not only illogical but it is without veracity and virtue.

Under liberty, we are a Republic. We run the government through a representative form of government that responds to our collective will expressed at the polls. While maintaining that perception for a time, many would have the intent of the Republic, undermined slowly through the creation of a more populist effort engineered through subtle indoctrination based on misinformation, to institute their ultimate design toward our subjugation, all the while depending on the ignorance of the people. History and philosophy untaught builds a master's arsenal of deceit.

That is the primary reason we, responding as if we were the utilitarian mechanistic masses, and not "the people" sensorially reason that we need security from terrorists at the expense of our liberties. That is why we see an unborn baby as a fetus or mankind as machines and not humans created in the image of God. That is why we have purchased police and paid the taxes for bigger government... to distance our responsibility and culpability for what we have allowed.

We have now become the modern slave. With guns we are "the people", without them we are subjects.

JOHN L. CARTER
Local businessman feels discriminated
Dear Editor:
This letter is in regard to notice of violation I received 5/14/02 from City Health Department, Code Enforcement Division, Officer Oscar Ornelas.

Is the Town of Pecos City Code Sec. 12-68 enforced equally for all citizens of Pecos? Not from my dealings with the City.

In 1997, I was mailed a notice to build a fence at my business location within two weeks or be fined up to $200 per day until I complied with the notice. I did as I was told. Since 1997, I have not seen any other fences built. Why not? I was at the time told that some of the other businesses were "trying" to clean up or build a fence. Why were they allowed only "try", when I was given only two weeks to comply?

This was in 1997, over 5 years ago!

I have started cleaning up my (so called junk) in front of my property. I have not seen any other activity at any other business. Why?

Do I feel discrimination? Bias? Or possible prejudice towards me? I'm not sure as of now, maybe. Let's wait and see if I am the only business that received your notice of violation of Code Sec. 12-68 on 5/14/02!

Your notice states the owner of "any" alley, lot or premises in the city shall not permit weeds, tall grass, rubbish, junk, brush or any other unsightly objectionable or unsanitary matter to accumulate or remain on premises.

Does this apply only to 114 E. 3rd street, or to all premises?

I run a garage and auto sales business. There will probably be auto related items at any garage. One last question, am I the "only" garage or `business" or "citizen" in violation of your Code Sec. 12-68?

WAYNE'S GARAGE & AUTO SALES
ESTABLISHED 1976
114 E. 3RD STREET <!==========end copy==================>
---
---
Pecos Enterprise
York M. "Smokey" Briggs, Publisher
Division of Buckner News Alliance, Inc.
324 S. Cedar St., Pecos, TX 79772
Phone 915-445-5475, FAX 915-445-4321
e-mail news@pecos.net
Associated Press text, photo, graphic, audio and/or video material shall not be published, broadcast, rewritten for broadcast or publication or redistributed directly or indirectly in any medium.
We support Newspapers in Education
Copyright 2002 by Pecos Enterprise
---