|
Weekly Newspaper and Travel Guide
for Pecos Country of West Texas
Opinion
Tuesday, March 15, 2005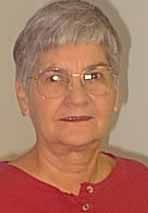 Squarely Pegged
By Peggy McCracken
<!=====paste copy here==========================>
GPS makes traveling
easier to destinations
Global Positioning Systems are making it easier to travel to a specific destination, or to locate a spot on the map. Locating something at a spot on the map has even become a sport - called Geocaching.
You may remember when someone in Pecos; probably the chamber of commerce, held a contest to find hidden valuables. Each day, they would broadcast new clues to the location of the item, and people would follow the clues to hunt the cache. There was a lot of digging going on in vacant lots.
Geocaching is similar, in that items that may or may not be valuable are placed in a waterproof container and left in a remote location. The person hiding the cache takes a waypoint (longitude and latitude) using a global positioning system and lists it on the web site www.geocaching.com.
Anyone who has registered on the web site may take the information and use his own GPS to locate the cache. Once located, the hunter takes a logbook from the cache container and records the date of his find and interesting observations. He may take an item from the cache and leave another in its place.
Since the GPS unit only knows how close the site is as the crow flies, the hunter may find he has to cross a river, climb a mountain or negotiate other obstructions. A topographical map of the area is a big help.
Hiding a cache can be as much of a challenge as finding one. The first consideration is to get permission from the landowner or manager of public lands. A prime camping spot, great viewpoint or unusual location are good places for a cache. One suggestion on the geocaching web site is to carry a bag with you and pick up trash along the way. I wonder if Pecos could use a cache hunt to encourage people to help clean up Pecos?
"By the word of the Lord were the heavens made, their starry host by the breath of his mouth." Psalm 33:6, NIV
EDITOR'S NOTE: Peggy McCracken is Enterprise business manager. Contact her at peg2@pecos.net <!==========end copy==================>
---
Pecos Enterprise
York M. "Smokey" Briggs, Publisher
324 S. Cedar St., Pecos, TX 79772
Phone 432-445-5475, FAX 432-445-4321
e-mail news@pecos.net
Associated Press text, photo, graphic, audio and/or video material shall not be published, broadcast, rewritten for broadcast or publication or redistributed directly or indirectly in any medium.
Copyright 2003-04 by Pecos Enterprise
---