|
Weekly Newspaper and Travel Guide
for Pecos Country of West Texas
Opinion
Tuesday, March 1, 2005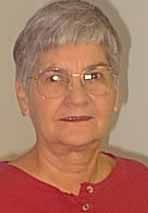 Squarely Pegged
By Peggy McCracken
<!=====paste copy here==========================>
Doodlebugger
found Pecos wife
At least one of the doodlebuggers mentioned in last week's Oil and Gas Appreciation Day column has good reason to be thankful for his part in the story. Elmore Teal (better known as Ebo) came to Pecos with a seismograph crew, met and married Laura Paige, and took her on a tour of oil fields. They finally settled in Pecos and are retired.
Laura once sold advertising for the Enterprise. Her Aunt Willie Carpenter also kept the newspaper's books for several years and signed our paychecks.
Pete Armbruster called to say he liked the column, but he forgot to mention that golf pro Bill Wilson played a big part in hosting petroleum bigwigs and their underlings.
While talking with Pete and Helen, I learned that we shared friends back in the early days. Their good friends Hood and Mabel Wise were from Quitaque, my late husband's hometown. Mabel hosted my baby shower in the spring of 1954, at their home on Country Club Drive.
Hood managed a gin for Paymaster, my husband's employer at Western Cottonoil Mill. Mabel sold women's apparel at J.C. Penney. After it closed, she joined the Wal-Mart staff.
Levi Garrett is another of their longtime friends. He fed them lots of good steaks when his café was neighbor to their motel.
Pete remembers when a traveler staying at the motel went to Levi's Steak House for supper, and while there asked where the restroom was located. Hard-of-hearing Levi thought he asked for Mentone, and replied "Twenty-five miles north."
I wonder if that traveler is still looking for a restroom. I doubt he found one in Mentone.
Helen's father, G.R. Weisent, an engineer who lost 65% of his lungs in a car wreck, came to Pecos while on a search for a hot, dry climate to help him breathe. He had already been to Florida, Arizona and California when he stopped for the night in the Katy Motel.
"He felt so good he never left there until the day he died," Helen said. "He sold a 120-acre farm running dairy cows to buy the motel."
Mrs. Weisent is listed as owner of the Katy Motel in my 1966 city directory. She tried to operate the motel by herself until Helen, the baby, came to help her out. Her brother, Paul Weisant, and sister, Jane Osborn, also came. Jane operated a kindergarten here for a long time, Helen said.
"I ended up taking care of everything," she said. 'I have no regrets. I would do it all over again. The kids got here and got healthy, and they went to college and everything."
CPA Ron was in the 10th grade when they moved here. David was in the sixth grade. They worked weekends and holiday in the station, and Ron brought friends home from Tech on the weekends to work, as well. "The best thing any parent can do for their kids is to give them a little responsibility," Pete said.
Ron's daughter-in-law, Rachel, is the apple of Pete's eye. She handles publicity for bike racer Lance Armstrong, traveling the world over, even taking her new baby with her last year.
Two grandsons live in Austin. One is in school in San Marcos.
All the grandchildren and the two great-grandchildren were here for the Armbrusters' 60th anniversary celebration. "We have had quite a 60 years," Helen said. "Our motto is one day at a time. All them days were pretty long, though."
"Give her the reward she has earned, and let her works bring her praise at the city gate." Proverbs 31:31, NIV
<!==========end copy==================>
---
Pecos Enterprise
York M. "Smokey" Briggs, Publisher
324 S. Cedar St., Pecos, TX 79772
Phone 432-445-5475, FAX 432-445-4321
e-mail news@pecos.net
Associated Press text, photo, graphic, audio and/or video material shall not be published, broadcast, rewritten for broadcast or publication or redistributed directly or indirectly in any medium.
Copyright 2003-04 by Pecos Enterprise
---