NEWS PAGES

Obituaries
Archive
Photos

ADVERTISING
Commerce
Classified
Economic Development
TRAVEL
Area Papers
West Texas
STAFF
Smokey Briggs
Jon Fulbright
Peggy McCracken
Rosie Flores

LINKS
Other Sites
|
Weekly Newspaper and Travel Guide
for Pecos Country of West Texas
Opinion
Friday, December 13, 2005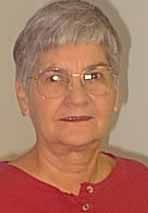 Squarely Pegged
By Peggy McCracken
<!=====paste copy here==========================>
Nativity scene
foreshadows cross
Kim Ewing did it again. For the 13th time, Kim directed the Living Nativity at West Park Baptist Church Sunday night. She has a new batch of youth each year, and each year she directs them as they portray Mary and Joseph, shepherds, wise men and angels.
Each year, a new batch of parents and friends show up to watch. This year we had the Porras family (Abi's owners), Ken and Carolyn Winkles, Bud and Lois Nelson from North Temple, Teenie Crider, Helen Gavit, her sister and grandchildren, and probably some other new faces I missed.
Our own Debra Kinnison was there for the first time, as she is in her first year teaching second grade at Austin. She provided a special treat Sunday morning by cooking breakfast for anyone who showed up early for Sunday school. I forgot, and missed a great meal. Her friend Wendy was also there for the first time. Her last name escapes me.
In the cookies-and-chocolate fellowship that followed the Nativity, Bud Nelson told me how famous our Municipal Airport managers are. Whenever he goes to a convention related to flying, others notice his name tag with the Pecos address and inquire about Dennis and Isabelle Blanchard.
Bud said that Pecos is on the main flight path for military aircraft on their cross-country jaunts, and they stop in for fuel and the special treatment the Blanchards provide. Free burritos, chips and dip, cool drinks and transportation are among the niceties Isabelle and Dennis offer.
Isabelle, a native of France, operated the airport before she married Dennis, and she soon was known far and wide as the hostess with the mostest. Now their children help fuel planes and fill in where they can.
Another special West Park treat is the Christmas Cantata scheduled for Sunday morning. Nancy McAnally and her ensemble have been practicing for weeks. They will also sing for inmates at the three Reeves County Detention Center units during the week. If you need to talk to them, better do it before hand, because they will be out of breath after three back-to-back performances.
One of my piano students, McChantz Contreras, will be baptized Sunday before the singing starts. What a way to celebrate the true meaning of Christmas. Christ was born to die on the cross for our sins and be raised from the grave to live forever. Baptism pictures how the believer dies to sin and rises to a new, eternal life in Christ.
I am looking forward to spending Christmas with family in St. Louis this year, my first winter trip to that frozen land. Seeing the photo of a Southwest Airlines plane that skidded off a Chicago runway in the snow made me wonder if the trip is really necessary. But it will give me a chance to see my new great-grandson, who is named Houston for my father.
"How can I repay the Lord for all his goodness to me?" Psalm 116:12, NIV
EDITOR'S NOTE: Peggy McCracken is Enterprise business manager. Contact her at peg2@pecos.net <!==========end copy==================>
---



Pecos Enterprise
York M. "Smokey" Briggs, Publisher
324 S. Cedar St., Pecos, TX 79772
Phone 432-445-5475, FAX 432-445-4321
e-mail news@pecos.net

Associated Press text, photo, graphic, audio and/or video material shall not be published, broadcast, rewritten for broadcast or publication or redistributed directly or indirectly in any medium.
Copyright 2003-04 by Pecos Enterprise
---