|
Weekly Newspaper and Travel Guide
for Pecos Country of West Texas
Opinion
Tuesday, February 22, 2005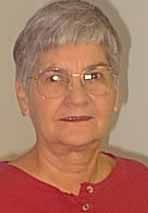 Squarely Pegged
By Peggy McCracken
<!=====paste copy here==========================>
Petroleum celebration
fondly remembered
Oil and gas drilling has heated to the boiling point over the past year. Except for landmen, abstractors and mineral owners who have leased land or had wells drilled on their property, little visible evidence of the boom has hit Reeves County.
Pete Armbruster, who spent most of his career selling oil and gas at the retail level, remembers when it was a different story. In fact, he engineered one of the biggest petroleum celebrations in the history of Pecos almost 30 years ago.
Paul Randolph, Anthony's manager, was president of the Pecos Chamber of Commerce in 1975 when Pete proposed a celebration of the petroleum industry.
"This was the doodle-bugging capital of the world," Armbruster said. "We had 25 seismograph crews here"
You may remember Kenneth (Bear) Stroud, who worked at Pete's Chevron. He helped feed the crowd that lined up four deep "all the way out to the street" from the Sheriff's Posse Barn for the noon barbeque. A youthful Jerry Matta helped him.
John Paul Pitts, who was a columnist and feature writer for the Enterprise, published a special Oil and Gas edition that did us proud. That helped him land a job as managing editor of Drill Bit magazine before the "second annual" (and last) celebration rolled around in 1976.
More than 120 golfers played in a tournament at the nine-hole golf course, and a "Thirst-Aid Wagon" manned by Jack Casimir, Bill Moss and Archie Scott kept them cool in the 100-degree heat. Remember Bennie Babb? He and Bob Burkholder donated the beer.
Donations topped $2,000 - a lot of money 30 years ago. Even Sid Kyle kicked in $200, Armbruster said
"This was probably one of the biggest things that ever happened to Pecos. "We had a tremendous crowd. It was a day like no other that Pecos has seen in some time," he said
Industry bigwigs from across Texas were here, as were their wives, who were treated to a "turn of the century" style show at Pecos Valley Country Club and other women-only events.
Margie Mayfield and the Golden Girl candidates played a big hand in the entertainment. Pete's wife, Helen, remembers the activities with fondness, though she was busy operating the Katy Motel on East Third Street. She provided rooms for a lot of those doodle-buggers while they worked in the area.
Other names gleaned from Pete's scrabook include Terry Burns, chamber exec, Paul Williams, Johnny Dorr, Dick Slack, Ed Cravey, Dan Peyton and Mitford Johnson. Bob Hopper helped with butchering, and Ernie Ballard lent a hand with the food.
Pete said he doesn't know much about activity in the oilfields now, as both he and Helen get around in wheelchairs and stay pretty close to home. They both spent a week in the hospital earlier this month; he for knee surgery and she for an illness.
Asked what they do for fun, Helen said, "Eat. I used to quilt, but can't anymore."
The two fugitives from cold Ohio winters came here for their health, and now they wouldn't leave. Her parents had discovered Pecos and the Katy Motel on an earlier quest for a hot, dry climate for his damaged lungs, and just stayed on. She took over operations from them, and Pete operated the Katy Humble Station, "the last Humble station going west."
The rest of their story will make another column.
"How can I repay the Lord for all his goodness to me?" Psalm 116:12, NIV
EDITOR'S NOTE: Peggy McCracken is Enterprise business manager. Contact her at peg2@pecos.net
Your View
Enterprise owner takes exception to Briggs' Lincoln column
By PHIL BUCKNER

First off I want to say Abe Lincoln is one of my heroes. Last Friday (February 18, 2005) Publisher Smokey Briggs wrote and published a column in this newspaper that likened Abraham Lincoln to "Stalin, Hitler and Saddaam Hussein."

I find that statement absurd, and disagree with it absolutely and totally. Smokey is 50 per cent owner of The Enterprise. I own the other 50 percent. "The Enterprise" is an institution that has been published for over 100 years. I have owned it since the 1960s and last August sold a half interest to Smokey because I am 74 years old and have gradually been selling the 14 small daily newspapers that I have owned over the years in eight states.

I sold a 50 per cent interest in "The Enterprise" to Smokey Briggs because he couldn't pay for a 100 per cent interest and because I trusted him to publish a credible newspaper for the Pecos community. One can only wonder now if he is intent on doing that.

Since August, a number of Smokey's columns have expressed, in my opinion, some extreme views, views of which I had not been previously aware. But his latest column entitled "Abe Lincoln is no hero" is a violent desecration of the man and what he symbolizes for most Americans and most people all over the world.

Make no mistake about it. We in the newspaper business are strong advocates of free speech. And certainly Smokey is free to express his opinions.

However, there are consequences if views are extreme and run counter to the very important beliefs of others. This is particularly true if the views are espoused by someone who is the voice of the community newspaper. Those of us associated with Smokey and his wonderful family have come to know him as an intelligent person and a hard worker. I would hope that he reevaluates his important role in the community as the newspaper publisher.

"Abe Lincoln is no her" was a mistake of huge proportions. As half owner of the newspaper, I must apologize to those readers who might have experienced the same outrage that I have.

<!==========end copy==================>
---
---



Pecos Enterprise
York M. "Smokey" Briggs, Publisher
324 S. Cedar St., Pecos, TX 79772
Phone 432-445-5475, FAX 432-445-4321
e-mail news@pecos.net

Associated Press text, photo, graphic, audio and/or video material shall not be published, broadcast, rewritten for broadcast or publication or redistributed directly or indirectly in any medium.
Copyright 2003-04 by Pecos Enterprise
---