|
Weekly Newspaper and Travel Guide
for Pecos Country of West Texas
Opinion
Tuesday, June 28, 2005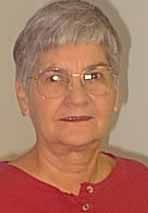 Squarely Pegged
By Peggy McCracken
<!=====paste copy here==========================>
Bargain vacation
may disappoint
Now Iím not saying itís a scam, but I would be leery of any ďmust sellĒ bargain vacation package. You may find one advertised on our classified page, and if I were smart I wouldnít knock it.
The truth is, I checked out that particular package because the sellerís credit card address didnít match up, and I wanted to know if it was legit. I have seen so many of them offered, and they all smell the same.
Sure enough, when I dialed the number listed in the ad, I got an answering machine that referred me to a travel agency in Florida. Dialing that toll-free number got me a salesman who put on a pretty good spiel about the hotels where I would be staying for close to two weeks for $239.
The price is right, I admit. Assuming it actually covers nice accommodations and the amenities promised. However, I recall reading a warning that such packages often promise more than they deliver.
If I were going on vacation, I would get on the Internet and locate my own airline, cruise ship, hotels, rental cars or whatever I planned to use.
As a matter of fact, I have just done that for yet another vacation. Yes, I will be going to the big city of Turkey and staying in the historic Hotel Turkey. Not that I found out a whole lot on the Internet. Just a phone number, which came in handy.
I did Google Hotel Turkey, and got links to a lot of web sites in the Middle East. Not what I was looking for.
My brother Walter has stayed at Hotel Turkey several times while attending the July 4 homecoming in Flomot, and Iíve read about it in the Valley Tribune and travel magazines. The hotel has been there for years. Its claim to fame is that a young couple bought it and restored the rooms, using antique furnishings.
We five Gunn siblings plan to attend the homecoming to see old friends. Gail and Jerry, the youngsters, have a jam session lined up for the previous night and have invited us three un-musicians to sit in.
I donít know if I can make the jam session, but will join the caravan to Amarillo for a post-homecoming visit before we all scatter to the four winds. Gail lives in Albuquerque, N.M., Jerry in England, Walter in Ennis, and Mary in San Angelo.
Gail says our cousin J.W. ďDubĒ Caraway will also drive up from Gainesville with his daughter. She attends the Bob Wills shindig in Turkey, so it will be like homecoming for her as well.
I got off the subject, didnít I? Have you ever known an old great grandmother with two jobs to do so much vacationing?
ďThe best thing we can do is enjoy eating, drinking and working. I believe these are Godís gifts to us. And no one enjoys eating and living more than I do.Ē Eccl. 3:24, 25. CEV.
EDITORíS NOTE: Peggy McCracken in Enterprise business manager. Contact her at peg2@pecos.net <!==========end copy==================>
---



Pecos Enterprise
York M. "Smokey" Briggs, Publisher
324 S. Cedar St., Pecos, TX 79772
Phone 432-445-5475, FAX 432-445-4321
e-mail news@pecos.net

Associated Press text, photo, graphic, audio and/or video material shall not be published, broadcast, rewritten for broadcast or publication or redistributed directly or indirectly in any medium.
Copyright 2003-04 by Pecos Enterprise
---