NEWS PAGES

Obituaries
Archive
Photos

ADVERTISING
Commerce
Classified
Economic Development
TRAVEL
Area Papers
West Texas
STAFF
Smokey Briggs
Jon Fulbright
Peggy McCracken
Rosie Flores

LINKS
Other Sites
|
Weekly Newspaper and Travel Guide
for Pecos Country of West Texas
Opinion
Tuesday, June 7, 2005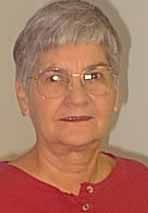 Squarely Pegged
By Peggy McCracken
<!=====paste copy here==========================>
Camels and llamas
highlight vacation
They are prone to spit in your face, but feeding and petting camels and llamas can be a lot of fun. As is feeding baby goats with bottled milk and a nipple.
My grandson, Scott Goddard, hosted a family trip to Ulysses S. Grantís farm in St. Louis while I was there on vacation. We took a tram around the grounds, where exotic animals, including Texas longhorns, grazed the green pastures studded with tall trees and watered by a creek.
Inside the compound, we walked around to get up close and real with camels, llamas, elephants, peacocks, chicken, geese, and even two injured bald eagles given sanctuary in a large open area enclosed only by a waist-high fence. It was a little sad to see the majestic birds grounded by broken wings, but nice to get a close-up view of our national icon.
Granddaughter Dana and Scottís wife, Laura, got inside the goat pen to feed the babies. Kids, I think they are officially titled. Baby goats are so cute. If I didnít know they would grow into adult goats, I would get a couple to graze my back yard and South 40.
The Anheuser Busch company owns Grantís Farm now, and they give away free beer. Scottís dad, Kent Goddard, visited the beer booth a couple of times, while Scott and I headed for the water wagon. Only Pecos people can appreciate a $2.50 bottle of water on a hot day.
We found plenty of food vendors. Of course, in St. Louis you find a lot of bratwurst (sausage) sandwiches. They do a lot of outdoor grilling up there, because nice weather is such a rarity, they take advantage of every minute of it. Nearly every house has a deck. Even apartments have what I would call a balcony, about three feet deep and maybe six feet wide. Just big enough for a small grill and a chair or two.
Two special attractions we passed up are elephant training and an animal show of some kind. We didnít want to sit down in one place long enough to find out what they were all about.
After weíd seen the sights and marveled at the man-made geysers spouting into a small lake, we boarded the tram for the return trip to the starting gate and the gift shop. Scott bought me a bright yellow T-shirt with pictures of the Busch horses. Those tall show horses with the big feet. I canít recall their names.
The rest of the week, Peggy Lynn and I did a little landscaping and planning for repairs and upgrades to the house we bought together last year as an investment/retirement cottage. Since it looks like I am never going to retire, we have to decide whether to sell or make it her permanent home. Whatever God directs.
ďHe is the Lord, let him go what is good in His eyes.Ē I Samuel 3:18b, NIV
EDITORíS NOTE: Peggy McCracken is Enterprise business manager. Contact her at peg2@pecos.net <!==========end copy==================>
---



Pecos Enterprise
York M. "Smokey" Briggs, Publisher
324 S. Cedar St., Pecos, TX 79772
Phone 432-445-5475, FAX 432-445-4321
e-mail news@pecos.net

Associated Press text, photo, graphic, audio and/or video material shall not be published, broadcast, rewritten for broadcast or publication or redistributed directly or indirectly in any medium.
Copyright 2003-04 by Pecos Enterprise
---