|
Weekly Newspaper and Travel Guide
for Pecos Country of West Texas
Opinion
Friday, April 15, 2005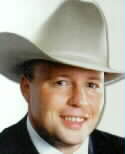 Sage Views
By Smokey Briggs
<!=====paste copy here==========================>
Letís replace the
crack-addicted monkey tax
If you are reading this you have lived long enough to once again do the one thing Granny said you had to do other than die - pay your income tax.
Two things continue to amaze me about the system this country of supposedly self-governing people has imposed on itself to collect the necessary monies to support our government of the people and for the people.
The first is the sheer amount of tax we chose to pay. I have not looked it up this year but for most of the years I have walked this earth it seems like tax relief day fell after April 15.
Tax relief day is the day of the year when you actually get to start keeping some of the money your earned.
The last time I looked Americans worked the first four months of the year to make enough money to pay their taxes.
That is one-third of our working lives.
Driving down the ruts of I-20 today I had to wonder just where those tax dollars are going.
The second thing that amazes me about our self-imposed tax system is the sheer size and complexity of our supposedly fair and progressive tax system.
Last count our federal income tax code alone numbered 60,000 pages.
It has been said that if you put a hundred monkeys in a room with a hundred typewriters that eventually, say in a million years, they would write the complete works of Shakespeare simply by randomly striking the keys.
I had to take a one semester course in income tax during law school. At the end of that course I was convinced that our tax code was produced by 100 monkeys high on crack after about two weeks of random key pounding.
Shoot, the IRS, which supplies free help to us dumb tax payers not smart enough to figure our own taxes, will not even stand by the advice it gives you.
You can call them, ask a question, do exactly what they tell you to do, and later go to jail because they goofed.
At least we know where all of Attila the Hun and Joseph Stalinís offspring got jobs.
So, when I hear rumblings of a change in how we tax ourselves, my ears perk up.
Seriously, how much worse a system could we devise? I guess instead of crack-addicted monkeys we could try rabid prairie dogs but I really donít think they could do a worse job.
The latest new proposal to replace Attila and Josephís kiddos is a pure consumption tax, also known as a sales tax.
John Linder, R-Ga., has filed a 133-page bill that would replace the current 60,000-page tax code.
Mr. Linder, you are my hero.
No more income tax, no more April 15 headaches, no more penalizing average Joes and Janes for actually working harder, producing more and making more money.
Save your money and you donít pay tax. Spend it and you do.
I can handle that. At least I get to feel like I have some say in the matter.
Better yet, under this system, not only would income taxes go the way of square wheels, so would payroll, self-employment, capital gains, gift and estate taxes.
There is not room here to go into all the details but you can get them on the Web at www.fairtaxvolunteer.org.
There is a good Frequently Asked Questions document that explains what the effective tax rate would be, how the tax would not create a burden on the poor, and such. It is worth the read.
Yeah, I know, the IRS will go out of business.
I do not know how we will employ the thousands of certified sociopaths now employed there.
Surely they are capable of doing something useful.
Maybe some university wants to try the whole monkey, typewriter, Shakespeare experiment and cannot afford the monkeys. <!==========end copy==================>
---
Pecos Enterprise
York M. "Smokey" Briggs, Publisher
324 S. Cedar St., Pecos, TX 79772
Phone 432-445-5475, FAX 432-445-4321
e-mail news@pecos.net
Associated Press text, photo, graphic, audio and/or video material shall not be published, broadcast, rewritten for broadcast or publication or redistributed directly or indirectly in any medium.
Copyright 2003-04 by Pecos Enterprise
---