|
Weekly Newspaper and Travel Guide
for Pecos Country of West Texas
Opinion
Tuesday, April 5, 2005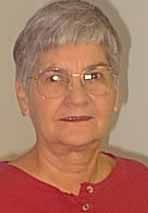 Squarely Pegged
By Peggy McCracken
<!=====paste copy here==========================>
Danny Fleming is appreciated
for all his help
Danny Fleming has worn more hats than most of us ever dreamed of. When he was in the small engine business, he sold me a fancy (expensive) lawnmower that I thought was just the answer for my three lots and lots of weeds.
It didn't work all that well on the weeds, because it sucked up dirt that choked the motor, and the wet weeds clumped up to further complicate matters. I could see how it would have worked beautifully on a lawn of thick fescue and mixed grasses like my house in St. Louis has. But on my desert property, it was a flop.
So Leon bought me a garden tractor with a mower that cut a wide swath and kept the weeds on the South 40 looking like a lush lawn. Danny serviced the tractor, even after he closed the small engine shop. A couple of times he loaded it into the back of his pickup and hauled it to his home workshop.
After he got into the computer business, Danny gave up small engines, and my tractor suffered. Finally it got to the point that the motor would freeze up after running awhile. I didn't know what was wrong, and was tired of charging the battery and airing up tires every time I wanted to use it. My daughter took it to St. Louis to use in her landscaping business, and later had it hauled off to a canyon, unrepaired.
Danny probably could have told me that all it really needed was an oil change. I don't think it had one after he "retired," and I am sure the filter was clogged and the oil fouled. I miss my tractor and wish often that I had found someone to fix it.
Anyway, now that Danny fixes computers instead of tractors, I have called on him several times. He is always cordial and quick to fix whatever is broken.
Outside the business realm, I have learned to appreciate Danny for his interest in youth and his dedication to working with them through his church and the He-Brews coffeehouse.
He-Brews moved out of its original location in the old Bozeman Drug building to the Ken Garlitz house across the street from First Baptist a year or so ago. Now it is moving again, and plans are in the works to expand and improve on the ministry, under the auspices of God's Army.
You may recall that God's Army started about four years ago as an after-school program for the elementary grades and expanded to junior high, meeting at three separate locations. This past year, preschool curriculum was added.
With the purchase of the former Romeo Ybarra home at 1320 Veterans Blvd., God's Army has taken He-Brews' ministry under its umbrella, with plans to continue the Sunday night Bible studies and add other ministries as needed. Thank God for Danny Fleming and others like him who made it all possible.
"How can a young man keep his way pure? By living according to your word." Psalm 119:9, NIV
EDITOR'S NOTE: Peggy McCracken is Enterprise business manager. Contact her at peg2@pecos.net <!==========end copy==================>
---



Pecos Enterprise
York M. "Smokey" Briggs, Publisher
324 S. Cedar St., Pecos, TX 79772
Phone 432-445-5475, FAX 432-445-4321
e-mail news@pecos.net

Associated Press text, photo, graphic, audio and/or video material shall not be published, broadcast, rewritten for broadcast or publication or redistributed directly or indirectly in any medium.
Copyright 2003-04 by Pecos Enterprise
---