|
Weekly Newspaper and Travel Guide
for Pecos Country of West Texas
Opinion
Tuesday, November 29, 2005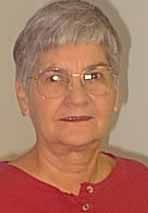 Squarely Pegged
By Peggy McCracken
<!=====paste copy here==========================>
Beginner band
learning harmony
Polly Pena smiles at me from a school photo lying amid the debris on my computer desk. She is 11 years old. On the back, she has written: To Peggy M. The funniest lady I ever met and the craziest lady I have a lot of fun with. God bless you. From Polly.
That photo takes me back nearly 30 years, to the days when Polly came to my house after school every day to learn piano. She was sharp, and so eager to learn that teaching her was a joy. In a recent telephone conversation from her home in Uvalde where she is a hairdresser, Polly wondered if she could pick up where she left off and enjoy playing again.
Of course she could, and I am hoping the seven kids in my beginner band will do the same when they are adults. Can you believe a musically-challenged old lady is teaching kids how to play the guitar, bass, violin and piano? And a couple are wanting to try the drums. I know nothing about drums.
I didn't know anything about guitar either, until I downloaded instructions from the Internet and learned just ahead of my students. I was surprised to find web sites offering basic guitar lessons, instrument repair, and just about anything else you would want to know about the guitar.
Finding that so helpful, I tried Googling for violin repair and got help to replace my strings, clean the bowhairs, and check for cracks in the case. It also advised me to clean rosin off the strings and case after every use. That is something I had never done, and it was pretty gummy.
Next I downloaded an interesting arrangement of "When the Saints Go Marching In," our first piece. The simple melody I had was good enough for piano, but it required some re-arranging for group harmony. With a few clicks of the mouse, I got just what I needed, and all for free.
Valentin Almaraz brought his acoustic guitar Saturday, and we bought new strings for it. How did we know what gauge strings to buy from Dave Thomas at Radio Shack? Advice from a free Internet site on guitar repair and maintenance, of course. Valentin learned the three major chords in the Key of C, and will be able to practice picking and strumming at home.
Bryan Walker will pick the melody on my electric guitar. Cody Vernon will play the melody on the piano, two octaves above middle C. Chance Dickerson will play the secundo part.
That leaves Nina Cerna to play the melody on the violin, and Arturo Reyes to slap the big electric bass guitar. Blair Foster is our vocalist, and she also wants to beat out the rhythm on drums.
Carnegie Hall, here we come!
"Praise the Lord…with the sounding of the trumpet…harp and lyre…tambourine…strings and flute…clash of cymbals…" Psalm 150, NIV
EDITOR'S NOTE: Peggy McCracken is Enterprise business manager. Contact her at peg2 @pecos.net <!==========end copy==================>
---
---
Pecos Enterprise
York M. "Smokey" Briggs, Publisher
324 S. Cedar St., Pecos, TX 79772
Phone 432-445-5475, FAX 432-445-4321
e-mail news@pecos.net
Associated Press text, photo, graphic, audio and/or video material shall not be published, broadcast, rewritten for broadcast or publication or redistributed directly or indirectly in any medium.
Copyright 2003-04 by Pecos Enterprise
---