|
Weekly Newspaper and Travel Guide
for Pecos Country of West Texas
Opinion
Tuesday, September 6, 2005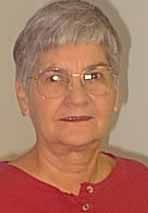 Squarely Pegged
By Peggy McCracken
<!=====paste copy here==========================>
Katrina victims
head for dry ground
Who would have thought Pecos would ever host refugees from Louisiana? Itís not only a long way from here to New Orleans, it is a world away from the humid, alligator-infested swamp that was once a city.
In my prayers, I asked God to show us how to reach out and offer living space for those people, and someone found the answer. Who knows, my house may wind up with a few guests. Will yours?
Two of my nephews are going to Biloxi, Mississippi, where my niece is holed up in a tree-damaged house with six dogs and a broken fence. Maybe they can get her place back to normal while also helping others in dire straits. They have construction skills that should be invaluable there.
I worried about my niece until word came that her house is away from the ocean, and the high water didnít get up that far. She said three trees blew over onto her house and fence, but she didnít think the damage was too severe.
If cancer hadnít come along to disrupt my April vacation, I might have visited Biloxi and some of the other Gulf Coast towns that were wiped out. My brother, Jerry, and wife were there from England, visiting their Air Force daughter, Keri Gunn, for a month. I wanted all my siblings to go, but nobody could make it. In a way, I am glad because it hurts more when you see something destroyed that is familiar.
Both my brothers served in the Air Force and were stationed at Biloxi, back during the Korean and Vietnam wars. Jerry, said that the Beau Rivage is the only casino left standing.
Not that I care about casinos. Seeing zombies sitting at slot machines in Las Vegas did not change my aversion to gambling in any form.
It is sad to see a whole town, even New Orleans, killed by Mother Nature. If I were in charge, it would probably stay dead, though. Building a city in a hole that has to have levees and pumps to keep it from being deluged is not my idea of good sense. No doubt the people who live there would disagree.
It irks me to see so many people who had survived the storm whining that government officials are not doing enough to help them. It looks to me like everyone is doing what they can to relieve their suffering, and getting shot at for trying. God didnít promise anyone a handout, and they should be grateful for a hand up.
ďThe lions may grow weak and hungry, but those who seek the Lord lack no good thing.Ē Psalm 34:10, NIV
EDITORíS NOTE: Peggy McCracken is Enterprise business manager. Contact her at peg2@pecos.net <!==========end copy==================>
---
Pecos Enterprise
York M. "Smokey" Briggs, Publisher
324 S. Cedar St., Pecos, TX 79772
Phone 432-445-5475, FAX 432-445-4321
e-mail news@pecos.net
Associated Press text, photo, graphic, audio and/or video material shall not be published, broadcast, rewritten for broadcast or publication or redistributed directly or indirectly in any medium.
Copyright 2003-04 by Pecos Enterprise
---