|
Weekly Newspaper and Travel Guide
for Pecos Country of West Texas
Opinion
Tuesday, July 19, 2005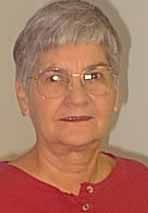 Squarely Pegged
By Peggy McCracken
<!=====paste copy here==========================>
New skateboard
park entertains kids
Mike Balog and Edgardo Madrid, with Jeff Lindsay's help, have done youth of Pecos, and the taxpayers, a great service in constructing the skate park on city property at 7th and Alamo Streets.
My granddaughter, Dana Goddard (not Goodard, as I wrote last week) has made new friends at the park since arriving July 7 from St. Louis.
I had to laugh as we drove into Pecos, when she asked "Where do the teenagers hang out?"
Hang out? There is no hangout in Pecos, I told her. No bowling alley. No video arcade. No movie theater. No youth recreation center. Just a city pool (I think there is still one), and Sonic, where you might see teens making the drag do a turn-around.
We did park at Sonic to see who we could see. Dana asked the 15-year-old carhop where the kids hang out.
"We usually get together and go to Odessa," she said.
Oops.
Someone told Dana about the new skate park, and on Friday night we went there to see if there were any action. A few boys showed their skills with a skateboard, a girl did figure eights on roller skates, and a young boy challenged the little "hills" on his street bike. Not a lot of excitement.
However, on Saturday night, Dana went alone to the park and met some girls about her age. She went back every night thereafter, always coming home by my bedtime, which an old lady appreciates. I've asked her to write a column about her experiences, so won't go into more detail.
It was a comfort to me to be able to allow her to walk to the park, knowing she was relatively safe on Pecos streets, and would be with friends at the park. Sure, a 16-year-old can get into trouble, but she could do that in my house.
And what teenager wants to sit around the house with Grandma? It's important for teens to be together. She knows her friends are welcome here, but I know they prefer their own venue. And the skate park seems to be a good one.
Just one fly in the ointment: no lights. When I went to pick her up Saturday night, I thought the place was deserted until I saw her walking toward me from the shadows. I'm sure Mike and city officials plan to install lights.
They may be having the same trouble we had with the God's Army house. After installing $8,000 worth of air conditioners, Dickie Morelan found the electric lines were inadequate for that much load. So we are waiting for Texas-New Mexico Power Co. to install a new transformer.
Once that is in, and Kim Ewing finishes some painting inside the building at 1320 Veterans, teens will have another place to hang out. Besides the worship and recreation center inside, we hope to have a fenced back yard, where they can play basketball and volleyball in a secure environment (with lights), barbecue brisket, and especially to meet new friends.
"Train a child in the way he should go, and when he is old, he will not depart from it." Proverbs 22:6, NIV
EDITOR'S NOTE: Peggy McCracken is Enterprise business manager. Contact her at peg2@pecos.net <!==========end copy==================>
---
Pecos Enterprise
York M. "Smokey" Briggs, Publisher
324 S. Cedar St., Pecos, TX 79772
Phone 432-445-5475, FAX 432-445-4321
e-mail news@pecos.net
Associated Press text, photo, graphic, audio and/or video material shall not be published, broadcast, rewritten for broadcast or publication or redistributed directly or indirectly in any medium.
Copyright 2003-04 by Pecos Enterprise
---