|
Weekly Newspaper and Travel Guide
for Pecos Country of West Texas
Opinion
Tuesday, October 25, 2005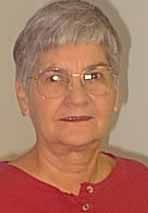 Squarely Pegged
By Peggy McCracken
<!=====paste copy here==========================>
Pilot finds niche
in Texas desert
Just as God called Abraham to move flocks and family from Iraq to Israel thousands of years ago, he called Bud Nelson and his wife, Lois, to move his airplane business from the Pacific Northwest to an airport in the desert.
It was before he moved to Pecos, though, that Nelson explored the land settled by Abraham and his descendents. His pastor took a church group on an El Al flight from New York to Tel Aviv. He describes it as the most life-changing experience he has ever had.
"You really felt like you were there, walking on the same ground that Jesus walked on,: he said. An Israeli Jew was the tour guide, and an Arab Palestinian drove the bus. "They make sure they team those two up to protect the tourists,"
Palestinians do most of the work in Israel, he said. "It is crazy, the way they are fighting over this, when Israel is keeping them employed."
They traveled most of the country, spending two days in Jerusalem, visiting the temple mount, the Mount of Olives, Kidron Valley, the wailing wall, Mt. Zion, Masada, the Dead Sea, Sea of Galilee, Tiberias, Capernaum, Caesarea Philippi and the Jordan River, to name a few.
Israel would fit in an 80-mile wide swath of Texas, reaching from Lubbock to Laredo, he said.
Texas has been home to the Nelsons for seven years. They felt Lois' brother, Chuck Walker, and his son, Brian, needed family nearby, when Chuck developed lymphoma.
"Mayor Dot Stafford, Kenneth Neal (then city manager), and Dennis and Isabelle Blanchard made it extremely easy for us to think about Pecos, to not only come and serve our family, but also enjoy the city," Nelson said.
Nelson's business is to modify one brand of kit airplane, plus operating a counseling service in the sport aviation business. He trained as an aeronautical engineer after serving with the U.S. Air Force during the Korean war.
"(Military service) provided me with the GI bill so I could afford to go to college," Nelson said.
The Air Force was not Nelson's first experience with airplanes, though. He soloed while in high school. "Originally, it was just personal flying, but after I was out of college and established this small business in 1985, I used my airplane then for experimental work,." he said.
He also used his engineering skills working 25 years for Boeing and 10 for Northrup, and has volunteered as a Boy Scout leader and a program called "Young Eagles" directed by the Experimental Aviation Association.
That association provides airplane rides for Nelson's Air Wing unit of God's Army, when Young Eagles fly in to the airport. "We take them in the air and try to identify their house," Nelson said.
Nelson has also helped the Blanchards host school children. "We just show them the airport and what everyone is doing," he said. "Kindergarten kids are real good. They are pretty well organized and good citizens."
Whether in Iraq, Israel or Texas, good citizens like Nelson are prized.
"There were 14 generations in all from Abraham to David, 14 from David to the exile to Babylon, and 14 from the exile to the Christ." Matt. 1:17, NIV
EDITOR'S NOTE: Peggy McCracken is Enterprise business manager. Contact her at peg2@pecos.net <!==========end copy==================>
---
Pecos Enterprise
York M. "Smokey" Briggs, Publisher
324 S. Cedar St., Pecos, TX 79772
Phone 432-445-5475, FAX 432-445-4321
e-mail news@pecos.net
Associated Press text, photo, graphic, audio and/or video material shall not be published, broadcast, rewritten for broadcast or publication or redistributed directly or indirectly in any medium.
Copyright 2003-04 by Pecos Enterprise
---